Bankruptcy
Can You File Bankruptcy on Payday Loans?
7 min read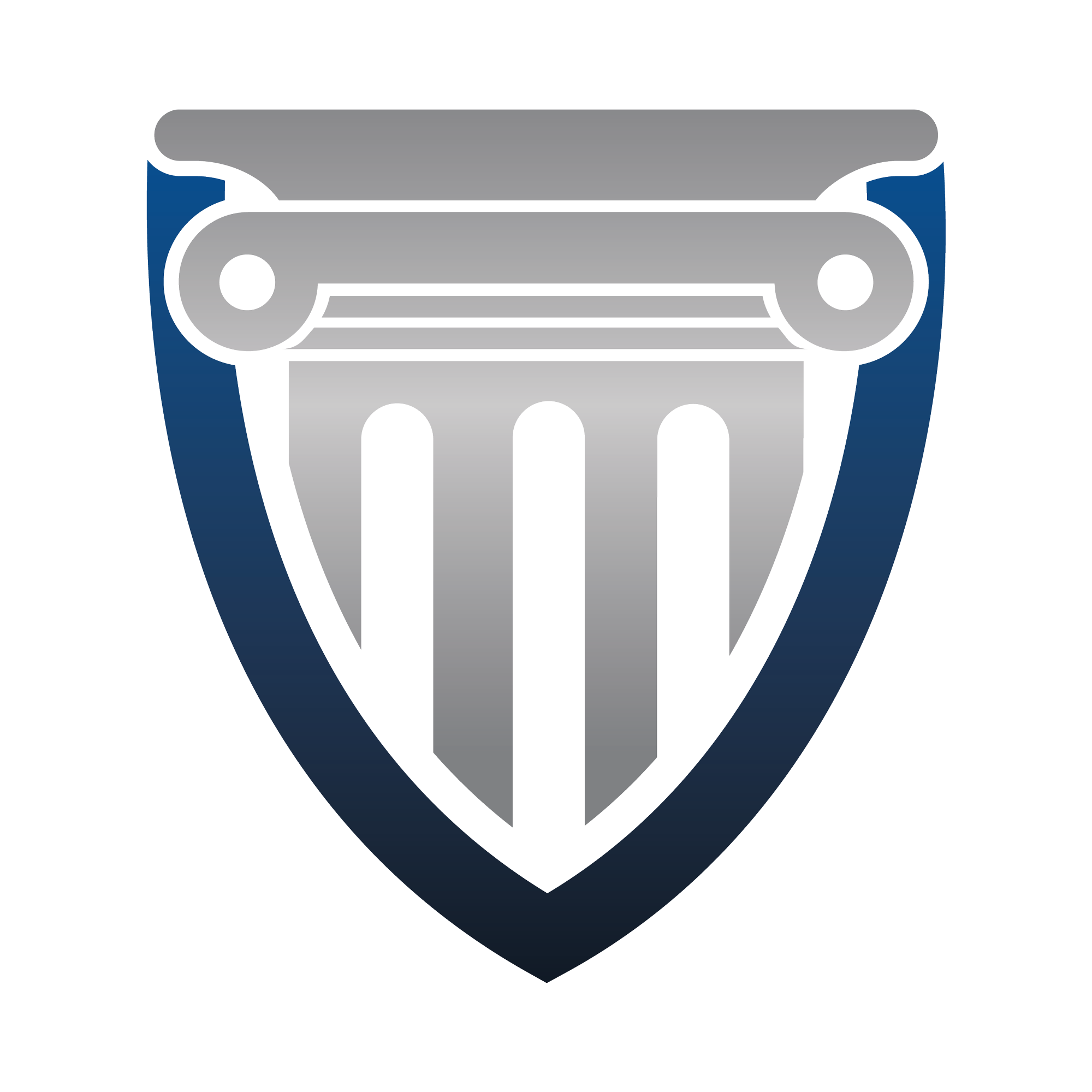 When you have an emergency, you may not have the finances you need available when you need them. A payday loan can provide the financial help you need.
When you file for bankruptcy, you must disclose all your debts, so can you include a payday loan in your filing? Yes. The law considers a payday loan unsecured debt, making it dischargeable. What happens with your payday loan usually depends upon your circumstances and the type of bankruptcy you file.
Filing for bankruptcy can be stressful, and you may feel unsure of how to proceed. A bankruptcy attorney can help you file for bankruptcy and achieve a beneficial outcome.
When filing for bankruptcy, consider hiring an unbundled attorney to guide you through the process. We can connect you today with an unbundled bankruptcy lawyer in your area.
Continue reading to learn all about payday loans and bankruptcy.
What Is a Payday Loan?
If you need money now and cannot wait until your next paycheck, a payday loan can help.
A payday loan is a small loan granted with the promise you'll repay it when you receive your next paycheck. This type of loan is essentially like a small advance. However, while payday loans seem favorable at the moment, they often come with high interest rates, causing you to pay back considerably more than you borrowed.
What Does Bankruptcy Entail?
Bankruptcy can pave the road to a financial refresh.
It allows for the discharge of debts, the liquidation of certain assets to pay off debts, and repayment plans to repay them. How your bankruptcy works and the result depends on the chapter you file.
One of the most stressful parts of financial struggles is the harassing communication from lenders and debt collectors. When you file for bankruptcy, you benefit from an automatic stay. This stops lenders and collectors from taking any further action. They may no longer reach out to you in any way or attempt to collect outstanding debts, and any repossessions or lawsuits must stop. Automatic stays provide much-needed peace of mind while you pursue resolution for your financial situation.
In the United States, there are six chapters of bankruptcy, but consumers only file under two chapters: Chapter 7 or Chapter 13.
In a Chapter 7 bankruptcy, you'll either ‌discharge certain debts, meaning you'll no longer be responsible for paying them back, or the court will help you liquidate assets to repay your debts.
Only unsecured debt can be eliminated in a Chapter 7 bankruptcy, including credit cards and personal loans. Bankruptcy will not wipe out secured debt, like mortgages and car notes.
If you have certain assets, the court may require liquidation to help repay your debts.
In some cases, individuals do not qualify for Chapter 7 bankruptcy and must file Chapter 13.
Unlike Chapter 7, in a Chapter 13 bankruptcy, you won't have to liquidate your assets. Chapter 13 bankruptcy is different, and it allows you to create a three-to-five-year repayment plan to repay your debts. In most cases, you won't be eligible to eliminate unsecured debts under this type of bankruptcy like you could in Chapter 7.
Ultimately, the type of bankruptcy you choose depends on your circumstances and end goal.
What Happens to Payday Loans under Chapter 7 Bankruptcy?
When filing for Chapter 7 bankruptcy, you must list all debts. Under Chapter 7, unsecured debts are dischargeable. A payday loan is considered an unsecured loan because you do not use collateral to secure it.
Additionally, a payday loan would likely not be considered a priority debt. Therefore, there is a good chance a payday loan could be discharged, and you'd no longer be responsible for paying it back.
What Happens to Payday Loans under Chapter 13 Bankruptcy?
Under Chapter 13, you must create a repayment plan to repay your loans, as your debts are not dischargeable. Therefore, you can include a payday loan in your repayment plan. This gives you extra time to repay the loan.
While discharged debts are not common in a Chapter 13 bankruptcy, you may qualify for an exception. If you're unable to complete your payment plan, the court may grant a partial discharge. Because a payday loan is an unsecured debt, it could be partially discharged.
Are there Downsides to Filing for Bankruptcy on a Payday Loan?
If you file for bankruptcy on a payday loan, there could be some disadvantages and hurdles.
If your payday loan is recent, you may not be able to discharge the debt under a Chapter 7 bankruptcy.
Bankruptcy law looks at your transactions for up to 90 days before you file. If you take out a payday loan within 90 days of your bankruptcy filing, the law may presume you took out the loan and subsequently filed for bankruptcy intentionally. In this case, the loan may not be dischargeable, and you'll likely be responsible for repayment.
Your payday loan lender can also object to the discharge, making it more challenging to discharge the debt.
But remember when you file for bankruptcy, your credit score takes a hit. A Chapter 7 bankruptcy stays on your credit report for 10 years after your filing, and Chapter 13 remains on your credit for seven years after filing.
You'll have the opportunity to improve your credit health as time goes on, but you'll have to face the consequences of filing for bankruptcy.
Challenges for Payday Loans in Bankruptcy
When you take out a loan, you intend to pay it back—at least, that's how it should be. Unfortunately, many individuals take out loans and rack up credit card debt without ever intending to pay it back, planning instead to get this debt discharged in bankruptcy.
Individuals with this plan in mind should always think twice. In many cases, it doesn't end up well, and things don't go as planned.
Fraud in Bankruptcy
When you take out a loan, like a payday loan, without the intention to pay it back, this is fraud.
Individuals that take out payday loans within 90 days of their bankruptcy filing face presumptive fraud. They may view your actions as fraudulent. If you're accused of presumptive fraud, you'll have to prove otherwise.
If a lender believes you've committed fraud, they can object to the discharge. This often requires the lender to prove you've acted fraudulently, which can be difficult, but not impossible.
Fraud accusations can have serious consequences. If you're accused of fraud, you may face any of the following:
Your payday loan not getting discharged, leaving you responsible for repaying it
The bankruptcy court dismissing your case entirely
Fines and/or imprisonment
Fraud is always a serious offense. Try to do everything appropriately and timely to help ensure you will not face any accusations of fraud, as repercussions can be severe.
Can a Bankruptcy Attorney Help?
A bankruptcy attorney is best equipped to help you handle your bankruptcy case. Bankruptcy can be challenging, depending on your circumstances.
A lawyer can help with all the following:
Addressing your questions and concerns
Explaining the bankruptcy procedure and laws pertaining to your case
Deciding what chapter of bankruptcy is best for you
Creating a legal strategy
Gathering relevant documents
Drafting and filing documents with the bankruptcy court
Representing you in court, if necessary
While you can handle your bankruptcy case on your own, having the guidance of an attorney is always best, as it can result in a more favorable outcome.
Considering an Unbundled Lawyer
A bankruptcy lawyer can ‌benefit your case, but they can also come with a steep price tag. Hiring a traditional bankruptcy attorney can cost $2,000-$6,000, and even more sometimes.
An unbundled lawyer can do everything a traditional bankruptcy lawyer can do, but costs considerably less.
Here's why. An unbundled lawyer is the same as a regular bankruptcy lawyer, with the same education and training. If you feel confident to handle a majority of your case on your own, but would like access to a skilled attorney for the most critical parts, an unbundled lawyer is the answer.
Unlike hiring an attorney to handle your case from start to finish, unbundled lawyers work on a "pay as you go" basis. Whether you need limited help or more extensive help, an unbundled lawyer is there for you. Unbundled legal services start at $500-$1,500.
Unbundled Legal Help is dedicated to connecting you to a skilled unbundled lawyer in your area. We believe everyone should have access to reasonably priced legal services, and we're proud to have a network of high-quality lawyers waiting to help you.
When you're ready to proceed with your bankruptcy case, don't do it alone. Contact us and we'll match you with an unbundled bankruptcy lawyer in your area.