Bankruptcy
Chapter 13 Bankruptcy – What Is It and How Does It Work?
9 min read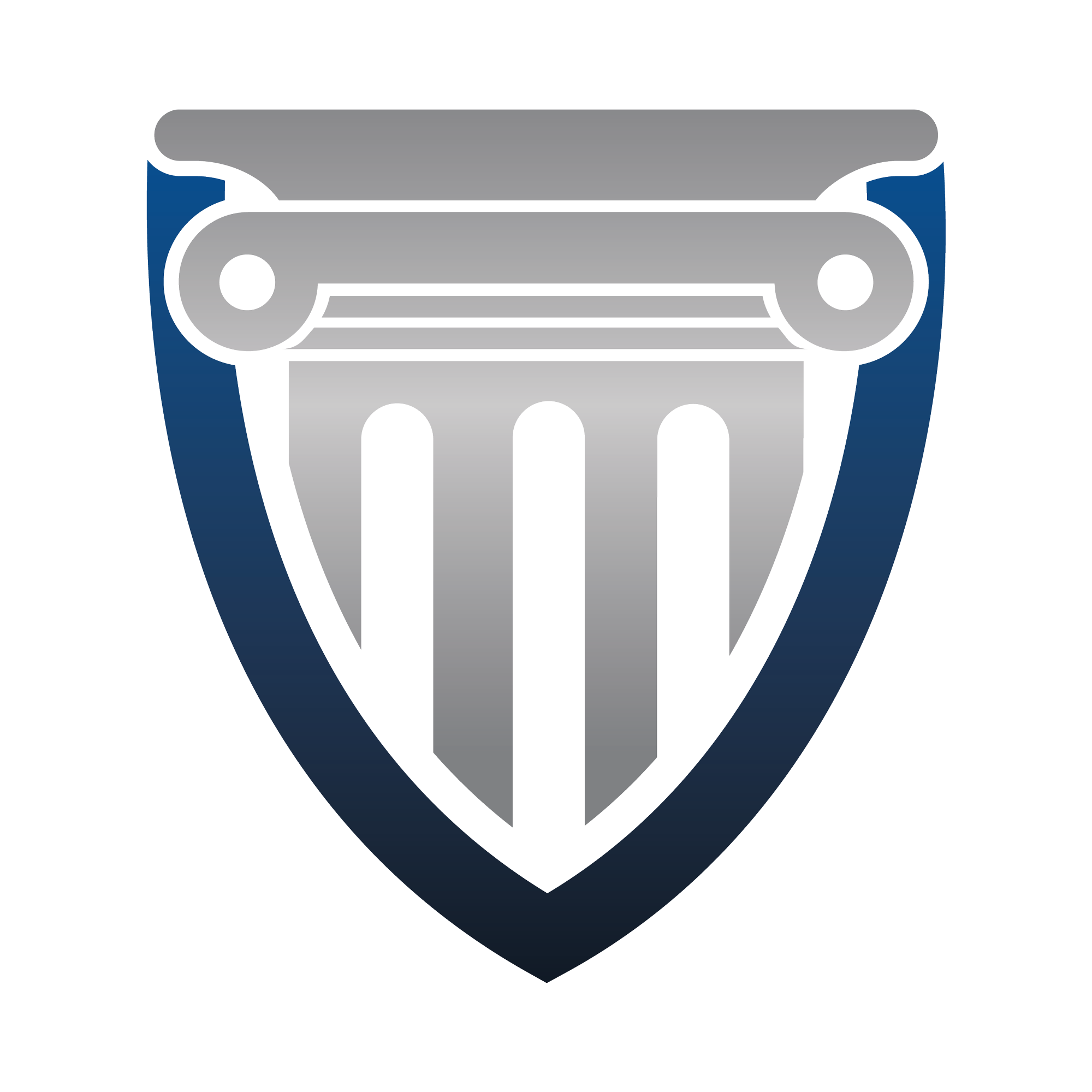 Are you thinking about filing bankruptcy but not sure which Chapter to file? You're not alone. Many Americans struggle with the choice between Chapter 7 Bankruptcy and Chapter 13. This article will explore Chapter 13 Bankruptcy, what it is, and how it works.
Chapter 13 bankruptcy, otherwise known as "Chapter 13 repayment plan," allows you to pay all or some of your debts over 3-4 years. Payments are determined by what you can afford. After you satisfy the repayment plan requirements, you will receive a discharge for the balance of your unsecured debts.
Chapter 13 is more complicated than Chapter 7. If you decide it may be a viable debt-relief option, you should consult with a bankruptcy lawyer in your area.
Learn more about Chapter 13 below.
What is Chapter 13?
In Chapter 13, you and your attorney draft a repayment plan to submit to the court for approval. The plan details how you intend to repay your financial obligations over three to five years.
In general, the plan is calculated based on your total income minus expenses. If the judge and your creditors approve the plan and you meet all the plan requirements, your remaining debts will be discharged.
It essentially helps you restructure your debts in a manner that allows you to make affordable monthly or bi-monthly payments.
Advantages of Chapter 13
Chapter 13 is often an excellent option for people who don't qualify for Chapter 7 or for those who prefer to keep their property after filing. Some key benefits of filing Chapter 13 include:
Ability to keep most or all of your property
Flexible repayment plans
Restored credit after discharge
Alleviation of many financial obligations
Avoiding foreclosure, repossession, eviction, etc.
Co-signer protection
While there are many benefits to filing Chapter 13, it is not for everyone. In some cases, you may be better served if you choose other debt-relief options. A reputable bankruptcy lawyer can advise you on the best options for your situation.
What Qualifies You for Chapter 13?
Not everyone qualifies for Chapter 13. You can't have more than $394,725 in unsecured debt (i.e., medical bills, credit cards, personal loans). You also can't owe more than $1,184,200 in secured debts like mortgages, student loans, etc. The exact qualifications are adjusted from time to time to per changes in the consumer price index.
You need to be up to date on your current tax filings going back to the last four years. If you are not, or you are unable to produce proof of your tax returns, your case may be dismissed.
What Are the Rules of Chapter 13?
When filing Chapter 13, there are some rules and requirements that you should be aware of. We have listed a few of the most notable below, but you should still consult with an experienced bankruptcy lawyer to discuss your case's unique circumstances in-depth.
Rule #1: Make all of your payments on time
Rule #2: Satisfy additional requirements like a debtor's education course
Rule #3: Be prepared to pay back all priority debts and secured debts
Rule #4: Most Chapter 13 bankruptcies don't include student loans
"Priority debt" includes child support, alimony, spousal support, back taxes, etc. Debts like mortgages, student loans, and car loans are considered "secured debts."
If you miss payments, your trustee could enact an Action for Dismissal. You can prevent a dismissal in some cases, but you must prove to a judge that you can satisfy the current agreement or request the court approve a new plan. If your case is dismissed, you will owe all of your creditors the original debt plus accrued interest.
How Much Do You Pay Back With Chapter 13?
How much you pay back to your creditors during Chapter 13 depends on your debt, income, expenses, and how much you owe. For starters, you must pay back all priority and secured debts.
For example, if you have mortgage payments and back taxes, you will be required to pay them back in full. That's in addition to the repayment plan and the total cost of bankruptcy proceedings. Since Chapter 13 requires repayment of secured debts, some people opt to seek alternative debt-relief solutions.
Chapter 13 Process
Chapter 13 is more complex and involved than Chapter 7. It often requires a proven lawyer's experience and knowledge to help ensure you are getting the best "bang for your buck." The exact steps you take can differ depending on your situation and where you live. Take a look at the typical Chapter 13 process below.
Collect Your Documents & Analyze Your Debts
You are required to submit certain documents when filing Chapter 13. In addition to the bankruptcy forms, these required documents will help you figure out where your finances stand, how much you owe, and who your creditors are.
All debt must be disclosed via the bankruptcy forms, even if they are not listed on your credit report. Listed below are some of the documents you need when filing Chapter 13.
Up-to-date credit report from all three agencies (Equifax, Experian, TransUnion)
Tax returns dating back four years
Proof of income from the last six months
Financial statements (bank accounts, retirement accounts, brokerage accounts, etc.)
Mortgages, car loan statements, and lease agreements
List the Property You Own
You can't effectively file for bankruptcy unless you know all the details of the property you own and how much it is worth. This step helps you determine how much of your property you can protect via federal bankruptcy exemption laws. 
While you can keep all of your property in Chapter 13, you must pay your unsecured creditors an amount that matches your unprotected property's value.
Create a Budget and Determine Your Income Status
You must have an income to qualify for Chapter 13. If you are unemployed, you can still file, but you will be required to show proof of another income source.
After creating a budget, if you discover that you don't make enough to pay monthly expenses plus the repayment plan, your petition will likely be denied. The bankruptcy court requires the debtor to have the means to make payments.
Complete a Credit Counseling Course
Before you can file Chapter 13, you are required to complete a government-approved credit counseling course. This can be accomplished online, by phone, or in person and it is relatively inexpensive ($10 – $50). Once completed, submit your certificate of completion with your paperwork. 
Complete Bankruptcy Forms – Draft a Chapter 13 Repayment Plan
In all, there are 23 forms you must complete when filing bankruptcy. That can total 50 – 70 pages. They provide details about your financial situation, including how much you earn, your monthly expenses, types of debt, how much you owe, etc.
The Chapter 13 repayment plan drafted by you and your lawyer is also included in the paperwork. If you miscalculate your finances or repayment plan, it could lead to a dismissal of your case.
File the Chapter 13 Petition and Pay Applicable Fees
Once your forms are complete and reviewed, you will need to print and sign them and take them to court. Be sure to note how many copies of your paperwork are required before submitting them. Your credit counseling certificate should also be included in the filing.
The fee for Chapter 13 is $310. You must pay the full amount to the court when filing, and there are no fee waivers.
Send Documents to Your Trustee
If your court-appointed trustee makes a "reasonable" document request, you are obligated to comply. You may be asked to send additional documents like tax returns, bank statements, etc. before you meet with creditors They may also ask for clarification or other information about the forms you have provided.
Your trustee uses this information to verify the information in your bankruptcy filing. If you do not send the documents in a timely fashion, your case could be dismissed, and your debts would not be discharged.
Attend the Meeting of Creditors and a Confirmation Hearing
About 30 days after you file your bankruptcy forms, you must attend a "meeting of creditors," also called a 341-Meeting. Most of the time, creditors do not show up, and it just involves you and your trustee. At that meeting, you will verify your identity, submit additional paperwork, and give testimony.
Your trustee will use the information provided to ensure your forms are completed correctly, and your repayment plan draft is feasible. Shortly after your 341 Meeting, you will attend a confirmation hearing. At the hearing, a bankruptcy judge then will approve or deny your repayment plan. For the most part, if your creditors or trustee don't object, your plan will be approved.
Keep Payments Up to Date
The most stressful part of filing Chapter 13 is over at this point. Once your plan is approved, your only job is to make the payments as agreed upon. You are required to make on-time payments for 3 -5 years before you receive a discharge. Typically, you must make the initial payment within 30 days after filing your bankruptcy paperwork.
Until your case is approved, your monthly payments could change. If you make late payments and cannot catch up in a reasonable amount of time, your case will be dismissed.
Complete a Debtor Education Course & Receive Your Discharge
Once you've satisfied your repayment plan's requirements, you will need to complete a second debtor education course. This can be done online, in person, or by phone. Afterward, you receive your discharge. All unpaid balances on the debts included in the bankruptcy will be eliminated.
Is Chapter 13 Worth it?
For most, yes. Chapter 13 is an excellent debt-relief option that gives you a fresh financial start. However, it is not for everyone. Seek guidance from a qualified bankruptcy lawyer. Chapter 13 cases filed "pro se" (without legal counsel) have a much lower success rate.
Most Chapter 13 cases, even with a lawyer, do not make it to discharge. With this in mind, you should consider working with an attorney who has proven experience. Be sure to interview multiple lawyers, ask them about the types of cases they've handled, success rates, and fee structures before making a hiring decision.
We Can Help You File Chapter 13 – Contact Us
Bankruptcy lawyers typically require upfront payment of fees. They won't start on your case until they have been paid. This can be concerning for those who need immediate debt relief. Our bankruptcy lawyers offer affordable pay-as-you-go services so they can get started on your case right away.
Our attorneys offer virtual consultations so you can begin the bankruptcy process from the comfort and safety of your home.
Hit the reset button that you're looking for in your life! Contact a bankruptcy attorney today who can provide guidance and affordable legal options for your case.