Bankruptcy
How Does Bankruptcy Work?
10 min read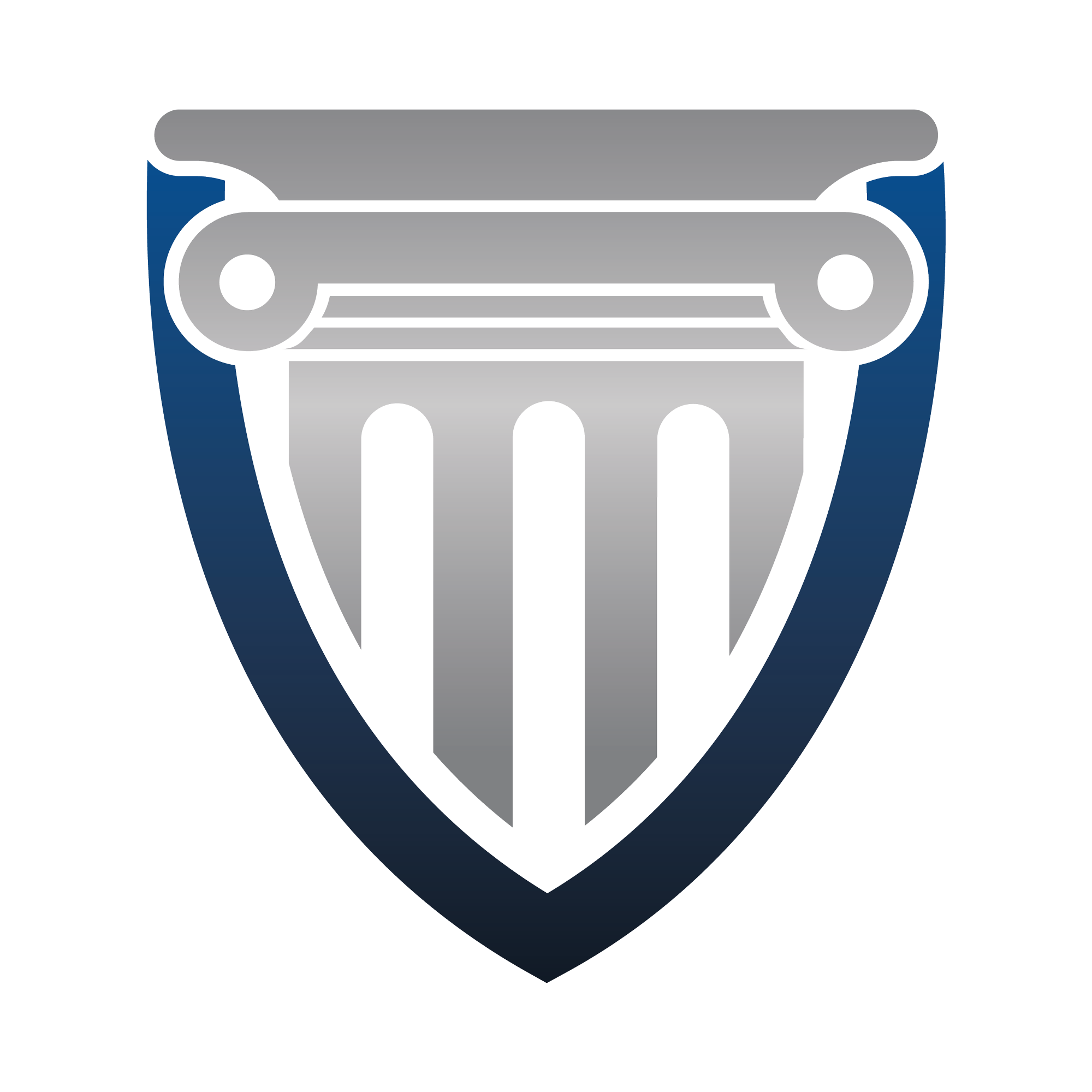 The U.S. Bankruptcy Code can be confusing to understand how best to apply it to your case, especially when you have complex assets, some property you want to keep, or you are facing imminent collection actions. With this in mind, it's crucial to understand how bankruptcy works before you start.
Bankruptcy helps individuals who can't pay their debts so they can get a fresh start by liquidating (selling) assets to pay their debts or by developing a debt repayment plan. The most popular types of bankruptcy are Chapter 7 and Chapter 13. These are not only for individuals, but thousands of businesses file bankruptcy each year as well.
Filing bankruptcy on your own will be a complicated process. People who successfully obtain a discharge often retain a bankruptcy lawyer to assist them with their case.
Want to learn more about the topic "how does bankruptcy work?" Continue reading below. 
What is Bankruptcy?
Bankruptcy is a legal process overseen by a federal judge and a court-appointed trustee who examines the finances of individuals and businesses who can't keep up with their debts. The courts decide whether to discharge these debts, dismiss cases, or approve payment plans.
Generally, state and federal bankruptcy laws protect individuals and businesses that can no longer pay debts. Regardless of whether their financial hardships came about due to bad financial decisions, a rough patch in the economy, or merely bad luck, the U.S. government understands that people deserve a second chance and a fresh start.
The most popular types of bankruptcy are Chapter 7 and Chapter 13. However, those who have too much income or debt to qualify for these may choose to file Chapter 11. It helps to consult with a bankruptcy lawyer in your area who will assist you in selecting the best Chapter for your circumstances.
Who Can File Bankruptcy?
Individuals and businesses can both file for bankruptcy. The laws are designed for those who can't afford to pay back debts due to lost income, serious injury, and any other reason that causes them to get behind on their financial obligations. For the most part, debtors who file have more debts than money to pay back creditors and they don't see their situation changing anytime soon.
While you may hear more about high-profile business bankruptcy cases in the news, individuals file bankruptcy at a much greater rate than businesses. People who are most likely to file have taken on huge financial burdens like mortgages, car loans, and student loans, and no longer have the income to keep up with their payments.
Bankruptcy offers a fresh start for those who obtain a discharge. However, there are long-term consequences to be aware of. While bankruptcy can delay or prevent collection activity like annoying calls, foreclosure threats, utility shut-off warnings, repossessions, evictions, etc., hose protections come with a cost.
When is the Best Time to File Bankruptcy?
The best time to file bankruptcy depends on the specifics of each case. You should first consider how long it will take you to repay and become current on your debts. If that time projection is more than five years, you should consider filing bankruptcy.
Bankruptcy is a tool for those needing a fresh financial start. If your debt is insurmountable and you have little to no income to pay it back, it will help to consult with a bankruptcy lawyer.
If you don't qualify for Chapter 7 or Chapter 13 bankruptcy, there may be other debt-relief options available. You can consider negotiating lower payments with your creditors, taking advantage of a debt management program, or working out a settlement payment.
What Will Happen if I Declare Bankruptcy?
People who can't pay back their debts are often the best candidates for bankruptcy. However, declaring bankruptcy and receiving a discharge are two different things. Declaring bankruptcy is just another way of saying that you are "filing bankruptcy."
Regardless of which chapter you file the court will issue an "automatic stay" on all debt collection activities like harassing phone calls, foreclosures, repossessions, utility shut-offs, and wage garnishments. This automatic stay gives you time to work with your trustee, bankruptcy lawyer, and courts during the bankruptcy process.
Exactly what happens after the automatic stay is issued depends on the type of bankruptcy you file.
Understanding Bankruptcy – 3 Types of Bankruptcies
The majority of bankruptcy cases filed are Chapter 7. Chapter 13 has the second-highest number of filers. Chapter 11 is rare and quite often unsuccessful, but people who don't qualify for Chapter 7 or Chapter 13 do consider it when they have no other way to pay back their debts.
Learn more about each kind of bankruptcy below.
Chapter 7 Bankruptcy
Chapter 7 is known as a "liquidation bankruptcy." This is a process where a court-appointed trustee oversees the sale of some or all of your assets needed to repay certain debts. Some assets are protected via exemption laws that allow you to keep your home, cars, retirement accounts, certain household goods, and potentially some cash.
Exemption laws differ from state to state. Also, some states give you a choice to use either their exemption or the federal provisions. Check with your bankruptcy lawyer to learn more about the property you can keep in Chapter 7 and what you will be at risk of losing.
Chapter 13 Bankruptcy
Unlike Chapter 7, in Chapter 13 bankruptcy, you don't have to worry about losing your property. This chapter of bankruptcy is referred to as a "repayment plan." It's essentially a reorganization of your debts so that you pay them off in part or in full within three to five years.
It's important to note that many Chapter 13 cases never make it to discharge because people don't keep up with their payment plans. If you don't meet your plans' requirements, your case would be dismissed, and your creditors may go after your assets.
Chapter 11 Bankruptcy
While some individuals benefit from filing Chapter 11, it is not that common. Similar to Chapter 13, Chapter 11 is a reorganization of business affairs and debts so that you can keep your business afloat while debts are paid off over time.
Success rates for individuals filing Chapter 11 are not very high. It is one of the most complex types of bankruptcies, so you are advised to consult with an experienced lawyer before going this route.
Steps to File Bankruptcy
The exact steps for filing bankruptcy differ slightly depending on which kind you file. However, there are similarities in the filing process. Learn about these steps when filing bankruptcy below.
Gather Your Financial Records
Before filing bankruptcy, you must compile your financial records. This can include listing your unsecured and secured debts, income, expenses, assets, and properties. Detailed and accurate financial records help you, your bankruptcy lawyer, trustee, and courts better understand your financial situation.
Get Credit Counseling
Regardless of the type of bankruptcy you filed, you must complete a government-approved credit counseling course. In Chapter 13, you complete one before you file and one before you can receive a discharge. These courses can be completed online, by phone, or in person. They typically cost between $10 – $50. A certificate of completion is required to be included in your bankruptcy paperwork.
File Your Petition
In Chapter 7, you must turn in your list of creditors and offer detailed information about your finances and debts with your filing. Also, you must pass a "means test" to ensure you qualify.
Chapter 13 requires the same information, and also requires you to submit a repayment plan to the court and for your creditors to consider. This is where it gets tricky without a lawyer. If the proposed repayment plan does not confirm you have enough disposable income to repay your creditors and sustain your livelihood, your petition is likely to be denied.
When you file your petition, you must pay filing fees. For Chapter 7, you might ask to make partial payments until it's paid in full. Chapter 13 requires an upfront payment.
Does Bankruptcy Clear All Debt?
Neither Chapter 7 or Chapter 13 clears all debts. They are tools to help reduce or in some cases eradicate unsecured debts such as medical bills, credit card bills, and personal loans. However, you must still pay what is called, "priority debts" and "secured debts." Examples of debts that bankruptcy can't discharge include:
Most mortgages and student loan debts
Local, state, or federal taxes
Spousal support, alimony, or child support
Government fines or penalties
If you want to keep property with your Chapter 7 or Chapter 13 petition, you must continue to make regular payments to creditors.
Who Pays for Bankruptcies?
The individual filing bankruptcy is responsible for paying for it. Depending on your financial situation, bankruptcy can get expensive. Fees include:
Filing Fee: The filing fee for Chapter 7 bankruptcy is $335, and the cost for Chapter 13 is $310.
Credit Counseling Cost: You must also pay for credit counseling classes. Costs typically range from $10 – $50.
Lawyer Fees: Lawyers often charge anywhere from $1,500 – $4,000 to handle a bankruptcy case. Generally, they won't start working on your case until you pay them the full amount, which can be burdensome for those facing immediate collections actions.
What is the Downside to Filing for Bankruptcy?
Bankruptcy has significant long-term effects. For starters, you can expect your credit score to take an initial hit. Chapter 7 stays on your credit report for ten years, and Chapter 13 stays on your report for seven years.
You will likely be unable to obtain new lines of credit for a certain period after filing bankruptcy. In some cases, bankruptcy has negative consequences for your career and housing situation.
Since bankruptcy has such a profound impact on your life, it's recommended that you pursue all available options before filing. Speaking with an experienced bankruptcy lawyer will help you determine if it is your best option.
Do I Need a Lawyer to File Bankruptcy?
No laws require you to hire a bankruptcy attorney. You have the right to represent yourself. However, individuals who file without a lawyer's assistance are more likely to have their case dismissed. A reputable bankruptcy lawyer in your area will help you in the following ways:
Help to complete and file mistake-free and accurate bankruptcy paperwork
Help to understand state and federal bankruptcy laws and how they apply to you
Ongoing support and legal advice
Attend hearings with you
Negotiate with creditors
Post-discharge advice
Take advantage of the free initial consultation that most lawyers offer before choosing to represent yourself. In many cases, your chances of obtaining a successful discharge hinge on the abilities of your lawyer.
Instantly Connect with an Unbundled Bankruptcy Lawyer Now
Bankruptcy can be expensive, especially when you are struggling to pay bills and keep up with your debts. Unfortunately, most bankruptcy lawyers won't start on your case until they receive their payment in full.
Our bankruptcy lawyers offer flexible and affordable pay-as-you-go options so they can start on your case right away. They offer virtual consultations so you can begin the bankruptcy process from the comfort and safety of your home.
Don't let debt and bills affect your ability to live a comfortable life. Take advantage of the opportunity you have to connect with an Unbundled Lawyer who can help you with your bankruptcy case and save you thousands of dollars in upfront costs.