Family
How Does Military Divorce Work?
7 min read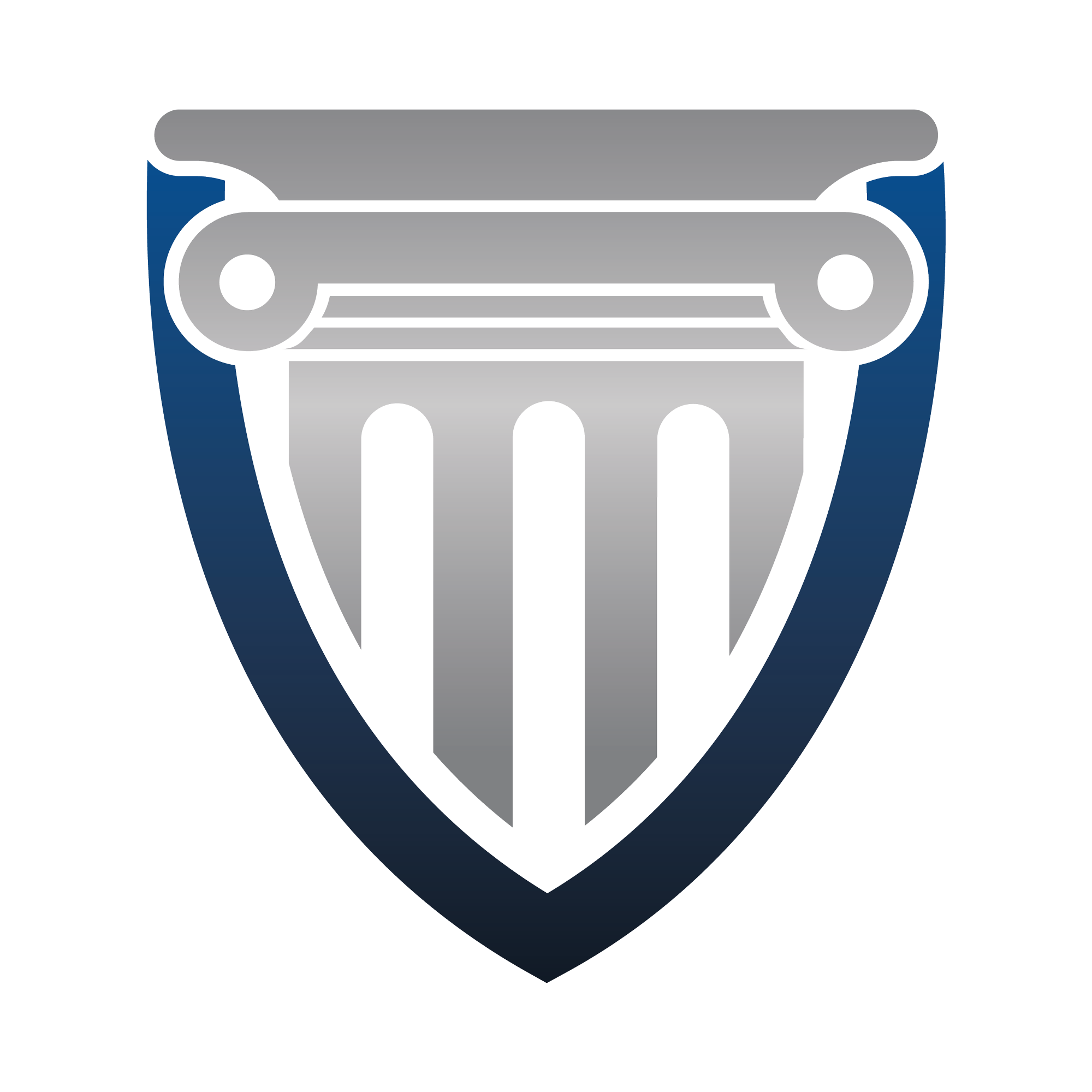 If you're facing a military divorce, you may feel worried and unsure of what to do. Military divorces share some similarities to regular divorces, but have key differences that can affect your outcome.
Continue reading to better understand some vital details regarding military divorce.
How Is Military Divorce Different than Civilian Divorce?
Although it may not initially seem like it, military divorces can be similar to civilian divorces. However, many complexities make military divorces more complicated.
The biggest difference with military divorces is that one or both spouses are in the military. Other significant differences include a choice of jurisdiction when filing for divorce, the amount of time the divorce can take, how assets and benefits are divided, and how child custody is handled.
While military divorces are somewhat similar to civilian divorces, it is best to discuss your case with a military divorce lawyer. An attorney with special knowledge of military divorce has a much better understanding of the law and processes involved.
We can connect you today to a local military divorce lawyer.
Military Divorce Law
In a civilian divorce, spouses are usually subject to the laws of the state in which they reside and have filed for divorce.
In a military divorce, state law also governs most aspects of the divorce case, including alimony, child custody, and division of property.
On the other hand, federal law will dictate some details. For example, federal law will specify how military pensions are divided and other military-specific interests in the divorce case.
It is essential to have a lawyer that understands both sides of the law, as state and federal laws come together to play an important role in military divorces.
Residency Requirements and Jurisdiction
Previously a residency requirement for military divorces applied, but many states have eliminated such requirements.
Generally, spouses have a choice when deciding where to file for divorce:
The state in which the military spouse is currently stationed
The state where the spouse filing for divorce resides
The state where the military spouse is a legal resident
Before a court can preside over a divorce proceeding, it must have jurisdiction, meaning it has the authority to hear the case. In a civilian divorce, the court where the spouses legally reside typically has jurisdiction. For a military divorce, the court where the military spouse legally resides has jurisdiction, even if that spouse is stationed elsewhere.
The Military Divorce Process
Initiating a military divorce is similar to initiating a civilian divorce. The process may be prolonged somewhat if a non-military spouse wishes to begin the divorce proceedings while the military spouse is deployed.
As with a civilian divorce, the spouse wishing to initiate the divorce, the petitioner, must file a petition for divorce with the court. The petition states the basis for the divorce and the outcome sought. The petitioning spouse will then serve the other spouse, the respondent, with the appropriate paperwork, providing notice. The responding spouse will then file a response with the court.
Once the divorce is underway, it is similar to a civilian divorce. Spouses commonly ask the court for temporary orders until the divorce is finalized. These orders can address many key issues in a divorce, including possession of the marital home, spousal and child support, and child custody.
The spouses may decide to attend mediation or attempt to reach a resolution outside the courtroom. If they are unable to do so, both spouses may have to attend a trial in an effort to finalize their divorce.
Exact divorce processes will vary depending on the state in which you file. Divorce laws and procedures differ between states.
The Service Members Civil Relief Act (SCRA)
Because spouses in the military are often in a unique position, the Service Members Civil Relief Act (SCRA) serves to protect military spouses going through a divorce.
In a divorce proceeding, when the petitioner serves the respondent, the respondent is expected to file a response with the court and attend any and all court appearances. If they fail to do so, consequences may result. Depending on the state, a spouse that fails to file a response and/or attend court appearances is protected from facing repercussions or a default divorce decree.
The SCRA provides military spouses with a "stay," or postponement, of any legal proceeding if they are unable to attend for valid reasons.
It is important to note that the SCRA does not entirely excuse military spouses from participating in their divorces altogether. It is simply a safeguard should the spouse be unavailable under military orders of some kind.
Military Pension and Benefits in a Divorce
Military pensions can be divided between spouses during a divorce, but they are handled in a unique manner.
The Uniformed Services Former Spouses' Protection Act (USFSPA) governs military pensions. Depending on the location of the divorce, the Act allows the state court to decide how to divide them. The Act does however prohibit the state court from awarding more than 50% of the "disposable retired pay."
Pension Payments and the 10/10 Test
A military spouse's ex-spouse is entitled to a portion of the military pension if they pass the 10/10 test.
The 10/10 test dictates that if the military spouse has served in the military a minimum of 10 years and the parties were married for at least 10 years, the military spouse's ex-spouse is entitled to part of the pension. The Defense Finance and Accounting Service (DFAS) is responsible for dividing the pension and sending each party their respective portion monthly.
Even if the requirements of the 10/10 test are not satisfied, the spouse may still be entitled to part of the military spouse's pension. The court will decide whether they believe the non-military spouse is entitled to some portion of the military spouse's pension. If so, the military spouse will be responsible for providing their ex with regular monthly payments.
Military Benefits
Aside from pension benefits, former spouses of military members may be eligible for other benefits, including medical. To qualify, they must meet these criteria:
The couple must have been married for 20+ years
The military spouse must have completed at least 20 years of creditable military service to count toward retirement pay
The couple must have been married for at least a 20-year overlap of marriage and service
The Uniform Services Former Spouse Protection Act is a federal law that dictates the benefits a military personnel's former spouse is entitled to if they meet the 20/20/20 rule. The ex-spouse can retain these benefits unless and until they decide to remarry.
Child Support for Military Divorces
Child support calculations depend on the method your state uses. For military divorces, calculating child support may require additional considerations, such as base pay.
Calculating child support will depend on the usual considerations, including income and need. Determining if a spouse owes child support and how much will typically depend on a mix of state guidelines and military-specific factors.
Child Custody after a Military Divorce
In general, in a military divorce involving children, a parenting plan must exist. It is critical for families to have a parenting plan because one parent being in the military can have a drastic impact on child custody and visitation.
Divorcing spouses should come together to create a detailed family plan if they share children under the age of 18, regardless if one spouse is in the military, or both. The parenting plan can include specifics:
Details involving custody, especially when one or both parents are deployed
Information regarding child support when a parent is deployed
Alternative plans for childcare, should they become necessary
Child custody in a military divorce can be overwhelming and stressful. Both spouses must come together and do what is best for the children.
Do I Need a Military Divorce Lawyer?
A military divorce lawyer is not mandatory, but having one benefits you. Because military divorces are different in many aspects, it can be hard to know what steps to take to reach a fair outcome.
If you need help during your military divorce, discuss your case with an experienced attorney in your state.
Consider an Unbundled Lawyer To Help with Your Military Divorce
Military divorce lawyers can come with high price tags. You may feel you need the guidance but may not have the resources available to hire an attorney. In these situations, an unbundled lawyer can be your best solution.
If you wish to save money on legal services and have assistance at designated times, an unbundled lawyer may be the answer. Your lawyer will only handle the critical portions of your case, keeping costs low.
Unbundled Legal Help can match you today to a local unbundled lawyer with military divorce expertise. Whether you need limited help or more extensive representation, we can provide a lawyer that suits your needs.
If you're facing a military divorce, you don't have to do it alone. Contact us today to get started.