Immigration
How Much Does an Immigration Lawyer Charge?
8 min read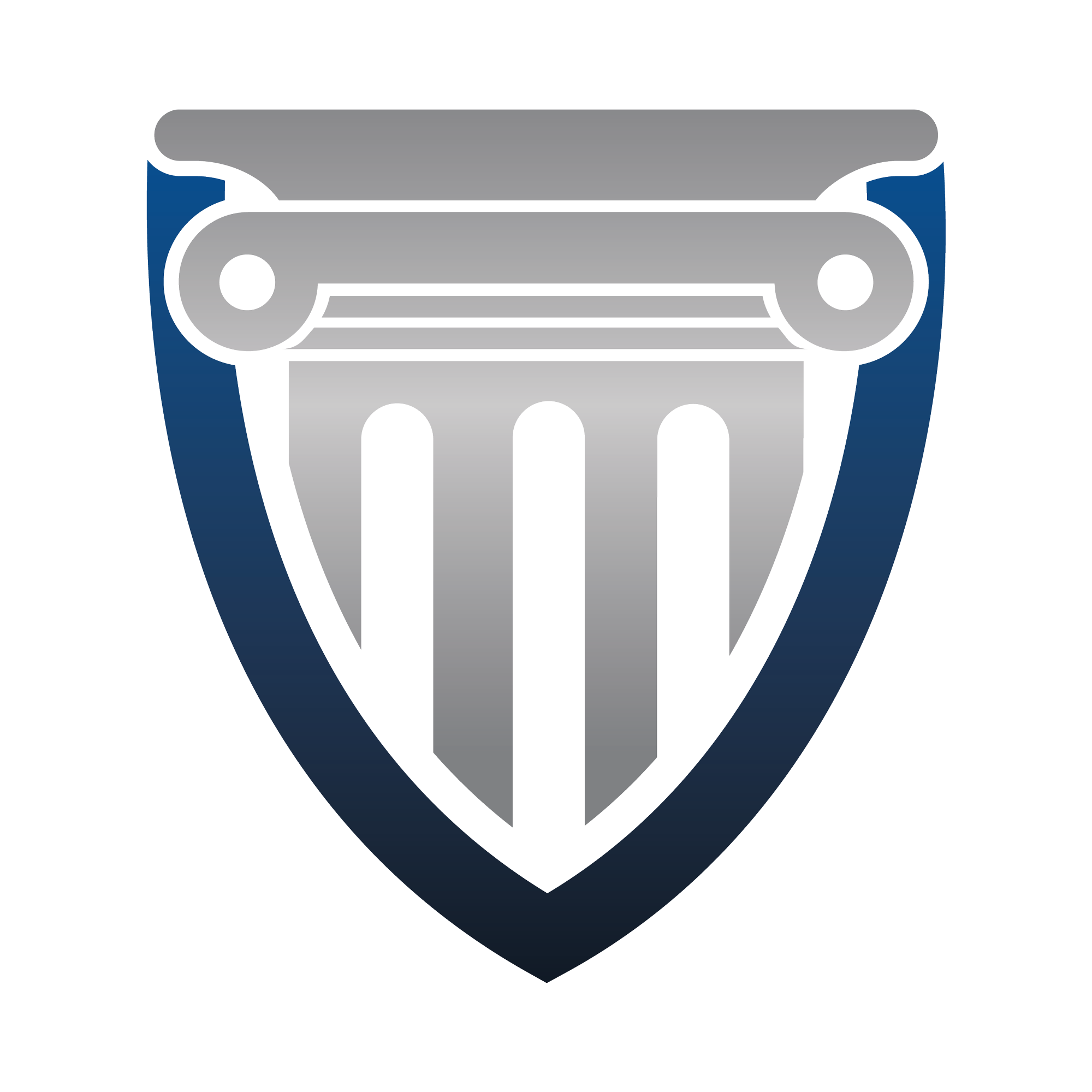 by Francesca Toledo, J.D.
Immigration issues can take a long time to resolve. Hiring an attorney is your best bet for a straightforward and speedy immigration matter.

Immigration lawyers generally charge based on the services they provide, or the hours spent working on your case. While this depends on your specific situation, you can expect the total cost of an immigration attorney to be between $500 and $6,000. Securing an in-demand visa for a working professional can be several times more expensive than that. Mandatory government fees can add to this amount.
Fortunately, affordable immigration attorneys are easier to find than you may think. Unbundled Legal Help can connect you to an unbundled immigration lawyer in your area today. They can charge only for specific issues, instead of (or in addition to) your entire case.
Immigration Attorney Costs
There is no true "average" amount an immigration lawyer charges for their legal services, because charges will depend upon the services you need. You're free to compare multiple attorneys by asking their prices.
Traditionally, when you consult with an immigration attorney for help with your situation, they will handle your case from start to finish. How much you pay an immigration attorney will also depend on whether their fee structure is service-based, or hourly.
Service-Based: Many immigration lawyers charge a consultation fee to better understand your case. After that, what you can expect to pay will depend on your circumstances.
For example, if you need help with a green card, you may pay up to $3,000. Adjusting status may cost $500-$3,000. Petitioning for asylum may cost up to $6,000.
Hourly Rates: Attorneys that bill by time spent often charge between $150 and $500 an hour. Your fees will depend on the number of hours the lawyer dedicates to your case.
Which Immigration Issues Can a Lawyer Help With?
Immigration attorneys have a general legal background, but specialize in cross-border issues for individuals. They understand how immigration laws work on paper and in reality. It's their job to stay up-to-date with regulations that change.
An immigration lawyer can prepare documents, work on your behalf in court, and facilitate conversations with officials. They'll also help with guidance, like helping you stay on the right side of immigration law. They may even be a resource for related services like a translator.
Some of the most common matters an immigration lawyer can help with are immigration, naturalization, travel, and deportation.
Citizenship and Naturalization
Naturalization is the process of obtaining citizenship, or full legal status in a country.
To become a citizen of the United States, you must meet certain criteria, including holding permanent residence in the U.S. for at least five years.
The process to become a American citizen is difficult. Being involved in a crime can affect this process. An immigration attorney will know how to guide you in the right direction.
Green Cards
Having a green card (officially known as a permanent resident card) allows you to permanently live and work in the United States. There are many long pathways to become eligible for a green card, which you can do through:
Employment
Family
Special immigrant, refugee, or asylee status
Visas
There are many different types of visas, whether for immigrants or nonimmigrants.
Immigrant visas include the following:
Relative visas
Diversity visas
Lottery visas
Employment visas, including H-1Bs
Non-immigrant visas include these:
Student visas
A visas
B visas
J visas
M visas
An immigration lawyer will help you choose and qualify for the most appropriate option.
Adjusting Status
As an immigrant, you may be able to enter the United States on a temporary status and later decide to attempt becoming a permanent resident. An immigration lawyer can help guide you through the process of changing your status whether in or out of the country.
Asylum
Asylum is a type of protection that allows an immigrant to stay in the United States if they believe deportation will mean harm or persecution in their home country. Generally, individuals who flee from their home countries for fear of persecution are eligible to apply for asylum. If they are granted asylum status, they can legally remain in the United States.
Immigrants seeking asylum are often scared and nervous. An immigration lawyer can provide ease and comfort throughout the process.
DACA
Deferred Action for Childhood Arrivals is a program allowing those who came to the United States as children to remain in the country legally as adults. If you are unsure if you are eligible for DACA, an immigration lawyer can determine your qualification. If you qualify, an attorney can also assist with requests and renewals.
Deportation
Deportation is scary, and no one should have to go through it alone. If you or a family member is facing deportation, an immigration lawyer can provide a deportation defense.
On the other hand, if you wish to put yourself in a favorable situation to help avoid the possibility of deportation altogether, a lawyer can also get you on the right track.
Safe Travel
An American passport grants access to most countries around the world. Even so, American citizens frequently need assistance moving through other countries or understanding their laws. Immigration attorneys can help resolve travel issues before or when complications arise.

When Is an Immigration Attorney Important?
Every immigration matter can have serious consequences, especially for non-citizens. While it is always best to have an immigration attorney on your side, there are some situations in which it is even more important to have a qualified lawyer represent you, like:
Going to immigration court
Dealing with unexpected delays
Confusion with necessary paperwork
Emergency help
Facing deportation
Application denials
Crime convictions for immigrants
Change of status due to divorce
If you have immigration questions or face a problem, consult with a knowledgeable immigration lawyer as soon as possible.
What To Look For in an Immigration Lawyer
There are certain characteristics that are especially important for immigration attorneys.
Native Language Fluency
When it comes to immigration law, language is an essential component. It's normal for individuals to still be learning English, or not speak English at all, when they're seek out immigration services.
Having an attorney that speaks your language (or an active member of their support staff who does) can prevent miscommunication at critical times. It is a great advantage to be able to communicate with your attorney or their firm directly, allowing you to keep tabs on your case and stay in the know.
Experience
Experience is one of the most important details to consider when choosing an immigration attorney. Your ideal attorney will know how to handle the most important immigration matters, essentially providing a "one stop shop." One experienced law firm or attorney should be able to resolve all your immigration issues.
To determine your attorney's experience, ask questions during your initial interview such as how long they have been practicing, how much they are in contact with other attorneys, how much time they dedicate to immigration matters, and if they have dealt with a similar issue before. Reviews from previous clients can also indicate extensive experience.
Knowledge
You want an attorney that's knowledgeable in this particular area of law. You would not go to your primary care physician to get a root canal—the same goes for attorneys. Just because someone is a lawyer, it does not mean they know anything about the area of law you need help with. Be sure to find a lawyer that has vast immigration knowledge and doesn't need to research basic issues.
Communication and Accessibility
Communication makes relationships work, including the attorney-client relationship.
Attorneys may be busy or in court, and not always have the time to chat. However, if you try to get in contact with your lawyer, they should respond to you within a reasonable amount of time. If you are never able to reach your attorney, this may heighten your nerves and make you feel unimportant.
A great immigration lawyer is accessible during business hours, making themselves available to their clients whenever they are in the office. If a member of their staff takes on that responsibility, both the staff and lead attorney should stay informed about your situation.
You have the right to ask questions about your case. A good immigration attorney should also be comfortable addressing your concerns.
Patience and Dedication
The immigration process can be exhausting, depending on the matter and level of complication. Your immigration lawyer should be patient the whole way through, with your situation and with you.
Your attorney should also be prepared to dedicate the time and resources necessary to get your situation resolved, no matter how long it takes or what obstacles you face. You should feel confident that your lawyer will stick with you from beginning to end.
Finding an Affordable Attorney
If you need help with an immigration matter but fear high costs, we hear you. These matters are of the utmost importance, and legal services should be accessible to everyone who needs help. We can connect you today with an unbundled immigration lawyer in your area.
An unbundled lawyer may be what you're looking for. Unbundled lawyers are traditional lawyers who bill for services differently. They assist with the most critical parts of your case, while you handle the rest. It allows you to save money while getting the legal aid you need. Connect with an unbundled immigration lawyer today.