Bankruptcy
How to Find a Bankruptcy Lawyer
8 min read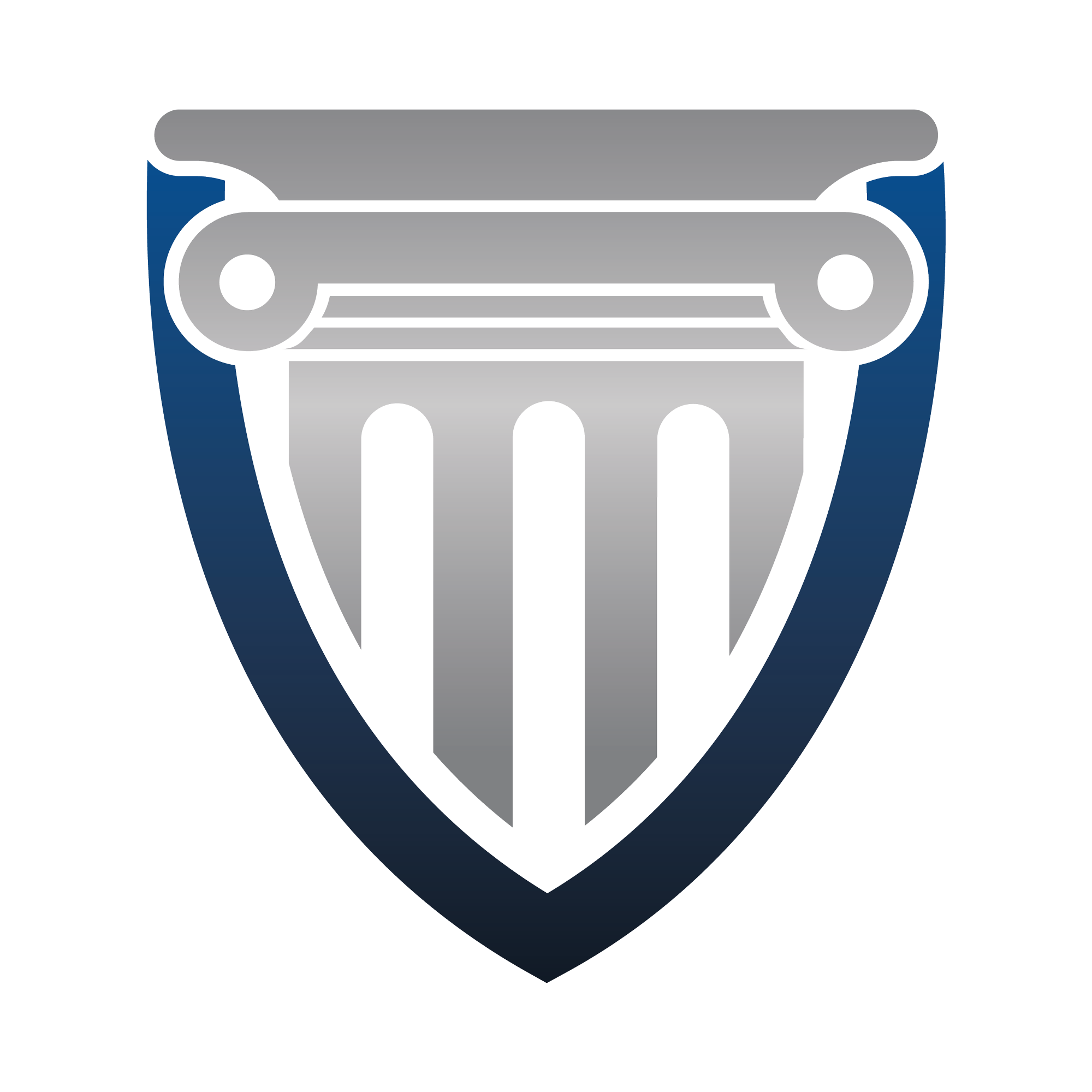 If you are thinking of filing bankruptcy, finding an experienced lawyer should be your number one priority. An experienced bankruptcy lawyer can help keep your essential assets, get through the process smoothly, and ease overall stress. 
When seeking representation in bankruptcy cases, it's best to work with a bankruptcy lawyer, not just a general practitioner. Bankruptcy cases can be complicated and require experience and skill to navigate the process successfully.
Mistakes can be costly, so the lawyer you work with will have a direct impact on the outcome of your case.
Learn more about how to find a bankruptcy lawyer below.
Where to Start
When searching online directories, be careful. Many sites offer help to find bankruptcy lawyers but don't guarantee the quality of their attorneys. For this reason, resources like the ABA can help you to vet potential legal professionals that you find online.
The ABA lists law firms and independent lawyers that meet its strict standards for a referral. You can search through their directory for lawyers that specialize in bankruptcy. Also, be sure to check with your state's bar association for local bankruptcy professionals and help.
The NACBA is strictly a directory of bankruptcy lawyers. While their lawyers are not as vetted as the ABA site professionals, it does offer a specific place to find attorneys specializing in bankruptcy and similar matters.
One of the most effective methods of finding a good lawyer is to rely on your friends, family, and colleagues' recommendations if you are comfortable doing so.
Benefits of Working With a Bankruptcy Lawyer
People considering bankruptcy as an option usually want to hold on to as much of their cash as possible. When dealing with serious financial issues, one of the last things you want to do is pay a bankruptcy lawyer thousands of dollars unnecessarily to help with your case.
While it makes sense to hold on to your money, bankruptcy lawyers offer benefits that can outweigh the cost of their fees in many cases. Commonly cited benefits of working with a bankruptcy lawyer include:
Planning for your bankruptcy
Preparation for your bankruptcy
Professional representation during your case
Help with keeping certain assets while addressing residual financial issues
Guidance after your bankruptcy
Qualities of a Good Bankruptcy Lawyer
Just like there are good physicians and bad physicians, good chefs and bad chefs, so too there are both excellent and lousy bankruptcy lawyers. Being qualified is not enough. A few notable qualities of bankruptcy lawyers to be aware of include:
Experience and Expertise: Bankruptcy codes in the U.S. are complex and ever-changing. Successfully navigating the process requires in-depth knowledge of bankruptcy laws, that's why it's imperative to work with a specialist.
Training and Competence: Graduating from law school and passing the bar exam are important, but qualifications shouldn't stop there. High-quality bankruptcy lawyers continue to improve their skills and knowledge by obtaining certificates, continuing education, and staying up-to-date on new bankruptcy laws and trends.
Excellent Communication Skills: Your lawyer should not be the one doing most of the talking at the beginning. You should work with someone who can listen to your concerns, ask specific questions, and offer advice unique to your case.
What To Avoid in a Bankruptcy Lawyer
It's essential to pay attention to the good qualities of a lawyer while being aware of characteristics to avoid. You should seek other options if your potential lawyer has hidden fees, unclear responses, pressures you to hire them, or does not have enough time for you.
Recognizing these traits before you hire a lawyer can save you money, time, and stress. Be sure to check online reviews, ask for professional references, and trust your gut before signing a contract with a bankruptcy lawyer.
Questions To Ask Potential Lawyers
Most bankruptcy lawyers offer a free initial consultation. Ask the right questions during this first meeting and that will help you weed out those lawyers that are not the right fit and you can focus on the ones that provide you the most benefits. Be sure to interview 2-3 lawyers before making a choice. Listed below are a few questions you can ask during the initial consultation.
Do You Specialize in Bankruptcy?
It's logical to believe that all bankruptcy lawyers specialize in bankruptcy, but this is not the case. Some lawyers handle many types of cases across different practice areas. While it's been many years since bankruptcy laws were revised, interpretations of those laws continuously change. So, your lawyer should be as focused as possible on their craft.
When looking for a bankruptcy specialist, the following attributes are a good sign that your lawyer is dedicated to their practice area:
Member of the National Association of Consumer Bankruptcy Attorneys (NACBA)
Certified by a nationally recognized organization like the American Board of Certification
Has published articles or been a speaker at bankruptcy conferences
No ethics complaints
How Many Bankruptcy Cases Do You File Every Year?
Ideally, it's best to work with an attorney that has ample time for you. However, you don't want a lawyer with too much time on their hands. If they aren't in demand, it's usually for a reason. In addition to asking how many cases they work on, also inquire about the types of bankruptcies they see most often.
If you are interested in filing Chapter 7 bankruptcy, you will not want to work with a lawyer exclusively working with Chapter 13 cases.
Who Will Handle My Case?
The larger the law firm, the more likely you are to work with paralegals and junior attorneys. Since there is so much at stake, your lawyer must work directly with you throughout the case's duration.
Also, having a dedicated point of contact can help to ease stress and ensure you are well-prepared. If the first time you are meeting your lawyer is during the "meeting of creditors," you may want to consider other options.
What Is Your Fee Structure?
Understanding your lawyer's fee structure can help you avoid costly mistakes. Some lawyers require payment upfront; others will work from a payment plan. In many cases, they will not begin working until the full payment is made. Knowing how much your lawyer needs to start the filing process will help you choose the professional that fits your finances.
Also, some lawyers charge fees for phone calls, text messages, and e-mails. Ensure that you are aware of all extra fees before you begin working with your lawyer.
How Much Does It Cost to Hire a Bankruptcy Attorney?
Cost is important, but it should not be the only factor you consider when hiring a lawyer. With that in mind, bankruptcy can be expensive. You can expect to pay $1,200 - $3,500 for most Chapter 7 bankruptcies. Chapter 13 cases can cost much more.
The exact costs of hiring a bankruptcy attorney will depend on your unique circumstances, the type of debt you have, how much debt you have, the state where you live, and the Chapter you file.
Do You Have to Hire a Lawyer To File Bankruptcy?
There are no laws that mandate the hiring of a bankruptcy lawyer. If your case is relatively simple, you plan on filing Chapter 7, and you have no assets, you may not need a lawyer. However, it's always recommended to at least consult with an attorney if you can.
If your case is more complex, you are filing Chapter 13, or you're filing with a spouse, the expertise of a bankruptcy lawyer can help you avoid many mistakes. Though the initial costs can be high, working with the right lawyer can save you money over time.
Finding the best attorney for your case allows you to execute a successful debt relief strategy. When it's over, you are free to focus on credit restoration and living a debt-free life.
Can You Fire a Bankruptcy Lawyer?
You can fire your bankruptcy lawyer at any time. Typical reasons for doing so include lack of communication, insufficient experience, incompetence, missed deadlines, etc. Though you can replace your attorney when you like, it should be the last resort because it can cause many problems such as:
Delayed bankruptcy proceedings
Finding and hiring another lawyer
Attorney fee issues
More money spent on legal fees
If you have issues with your lawyer, try your best to resolve them. If you can't, it may be best to fire and replace them with one better suited for your needs.
Our Lawyers Offer Affordable Bankruptcy Solutions - Contact us
With Unbundled Legal Help, our network of bankruptcy lawyers offer more affordable help by providing flexible payment plans and lower down payments to get started.
Our lawyers also offer virtual consultations to start the bankruptcy process from the comfort of your home. This can save you time and money.
Before you spend thousands of dollars upfront for an attorney, request a free consultation today and find out if our lawyers can save you money.