Family
How to Pick a Divorce Lawyer
9 min read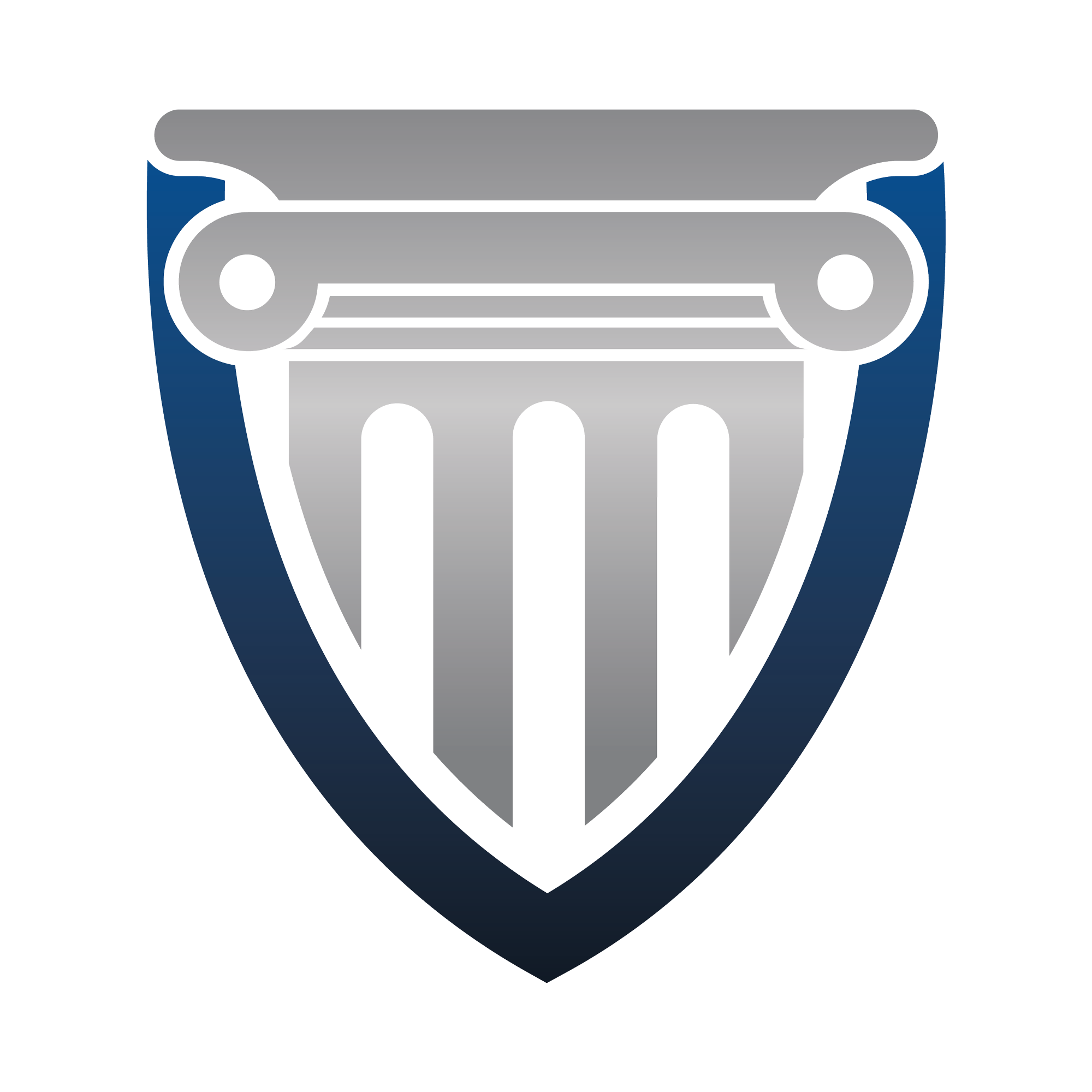 Going through a divorce can be stressful, exhausting, and expensive. The outcome of your divorce case will have a major impact on you and your family. Since the stakes are so high, it is important to know how to pick a divorce lawyer that gives you the best chance of winning your case.
When choosing a divorce lawyer, it is important to conduct research on potential divorce lawyers, ask them the right questions, identify red flags, and make your choice based on the specifics of your case.
If you are in the midst of a divorce, and would like to learn more about how to find a divorce lawyer, let us connect you today with one in your area.
Why Choosing the Right Divorce Lawyer Is Important
Most people understand the importance of legal representation during divorce proceedings. However, some underestimate how important it is to choose an attorney that is a good fit for your case (not just any divorce lawyer). Here are a few reasons why the lawyer you choose can have a major impact on your case.
An attorney with experience can evaluate your case and forecast likely outcomes if your case goes to court
A proven divorce lawyer can provide you with unique solutions to complicated problems
Family law lawyers know how to fill out paperwork, understand legal implications, and file documents for you
Lawyers can take the "birds-eye view" approach to your case and evaluate it without emotions
Divorce lawyers familiar with cases similar to yours can offer you advice based on real-world experience instead of book knowledge alone
Hiring an attorney can significantly improve your chances of a favorable outcome in your divorce proceedings
Tips for Choosing a Divorce Lawyer
Now that you have a greater understanding of the importance of hiring the right divorce lawyer, the next step is to begin the process of searching for and choosing an attorney. Learn more below.
1. Do Your Research
Many people's idea of research is to conduct a quick Google search and choose a divorce lawyer from the top of the list. Search engines are a great place to begin looking into potential lawyers, but it should not be the only act of research conducted.
Unfortunately, some lawyers simply pay for reviews. So, it is in your best interest to dig a bit deeper. Check reviews on other sites, look up their Better Business Bureau rating ,then give them a call.
2. Ask the Right Questions
Most divorce lawyers offer a free consultation. Their consultation is your opportunity to ask important questions. Some of the more important questions to ask include:
Do you exclusively focus on family law and divorce cases?
Have you handled cases similar to mines? If so, what was the outcome?
What is your fee structure and how much can I expect to pay?
Do you have trial experience?
Who will be handling my case?
How do you think my case will go?
Ask as many questions as you can before signing a contract. Divorces are stressful enough. It's in your best interest to hire an attorney that you feel comfortable with.
3. Identify Red Flags
Switching legal representation during a divorce can be expensive and frustrating. It is better to identify potential red flags before agreeing to hire an attorney. Listed below are some characteristics of a divorce lawyer that can make you want to think twice before hiring.
Overly aggressive attorneys
Divorce lawyers that guarantee specific outcomes or rulings
Fees that are too cheap or a lot more expensive than the market rate
Lawyers that don't have a clear fee structure
You are having trouble getting into contact with them
4. Have Options
Don't limit yourself to the first family lawyer that you speak with. It is recommended that you speak with at least 2 - 3 divorce attorneys before making your choice. Ensure that you compare levels of customer service, experience, how comfortable you are with them, and affordability.
It's important to keep in mind that price is important, but it is not the most important consideration when choosing a lawyer. Though low fees can be appealing, you may end up paying more in the long run if you do not hire a proven lawyer.
5. Choose Based on Your Needs
Every divorce case is different. Choosing a divorce lawyer that has experience with your unique needs can make a huge difference in the outcome of your case. This is especially true when dealing with divorces that involve child custody, small businesses, and out-of-state issues.
Traits of a Good Divorce Lawyer
If you are not familiar with divorce and family laws in your state, it can be difficult to know what traits to look for in a potential divorce lawyer. Some positive characteristics of a divorce lawyer include honesty, a strong track record, as well as personal references. Learn more about each below.
They Are Honest with You
Most family law lawyers are not going to intentionally be dishonest with you. However, some attorneys offer false hope, don't fully explain their billing, or don't have the experience that they claim. Ensure that you cross-reference statements made by your attorney with their reviews, information on their website, and any other sources of information.
Brutal honesty doesn't always feel good, but in the case of divorce, you need your lawyer to be as honest and transparent as possible with you. If they sugarcoat the truth, are not straightforward, or have a history of failed cases, it can be detrimental to your case as well as your finances.
Have a Proven Record
Knowing what a lawyer's exact trial record is can be difficult information to obtain. However, if you ask about their record, most will tell you the truth (albeit their version of the truth). Furthermore, reviews, references, and ratings will usually be an indicator of how successful an attorney is.
Can Provide You With References
Attorneys that are as proven as they claim to be should have no issue with providing you with a few references to corroborate their story. If no past clients are willing to give them a reference, this may be a cause for concern. While online ratings and reviews are important, there is nothing like getting a reference from an actual person that you can speak with.
Should I Work With a Family Law Firm or an Independent Lawyer?
There are advantages and disadvantages to both options. Law firms typically have more resources than independent lawyers. They are more likely to have contacts and connections with specialists and professionals from other fields. The downside to law firms (especially larger ones) is that you may not have a relationship with everyone that is working on your case.
In general, law firms are better equipped to handle complex and highly contentious divorces. However, if you value building a relationship with your divorce lawyer and having their full attention, a sole practitioner may be the route for you.
It's important to ask the right questions. Regardless of whether it's a small law firm, a large company, or an independent divorce lawyer, you should work with the attorney that best fits your needs and who gives you the best chance of a favorable outcome in divorce proceedings.
What If I Don't Hire a Divorce Attorney?
You have the right to represent yourself in divorce proceedings. However, that is not typically recommended. A divorce will likely have a major impact on your finances, relationship with your children, business affairs, etc. Not hiring a divorce attorney (at least in some capacity) is a risky gamble.
That does not mean that you cannot be successful in representing yourself in a divorce case. Rather, it means that you will have to do a lot of research and work on your own. If you make mistakes, don't fully understand divorce laws in your state, or are unaware of potential long-term consequences, it can lead to lost money, time, and potentially, an unfavorable outcome.
How Much Will a Divorce Lawyer Cost?
Every divorce case is different. The overall costs of a divorce lawyer will depend on how complex your case is, whether or not you and your ex can negotiate an agreement before going to court, custody concerns, and many other factors. Essentially, the more work an attorney has to do on your case, the more money you can expect to spend.
Divorce lawyers usually charge an upfront fee of $3k - $5k and an additional $300 - $500 per hour on top of that. In addition, you will likely have to spend hundreds of dollars just to file for divorce and potentially thousands more for the cost of mediation, child custody evaluators, etc.
How To Save Money on Legal Fees?
There are many ways to save money on legal fees. Some of the most common and effective methods of reducing legal fees include:
Develop a good relationship with your ex: Spouses that can effectively communicate and negotiate during a divorce can potentially bypass a drawn-out hearing and save money on legal fees in the process.
Keep your child's best interest in mind: Many divorces become ugly because both parents are only focused on "winning" instead of what's best for their children.
Take care of some things on your own: You can save thousands of dollars on legal fees by handling some parts of the case on your own and hiring an unbundled attorney to handle the rest. Learn more below.
How Can an Unbundled Attorney Reduce My Legal Fees?
Divorces can be expensive for all parties involved. For this reason, many people have begun searching for more cost-effective methods of hiring legal representation. Fortunately, unbundled attorneys help to fill that void.
If you can take care of some parts of your case (i.e. filing paperwork, serving documents, etc.), then you can hire an unbundled attorney to take care of the more complex matters.
With unbundled legal services, you can hire a divorce lawyer to help you with your case for as low as $500 - $1500.
Conduct your research and choose from any of our network of unbundled attorneys who offer affordable rates for full representation. Before you spend thousands of dollars in upfront legal fees, complete an online request, and speak with an unbundled attorney to learn if your case is a good fit to be unbundled.