Bankruptcy
What Do You Lose by Filing Bankruptcy?
8 min read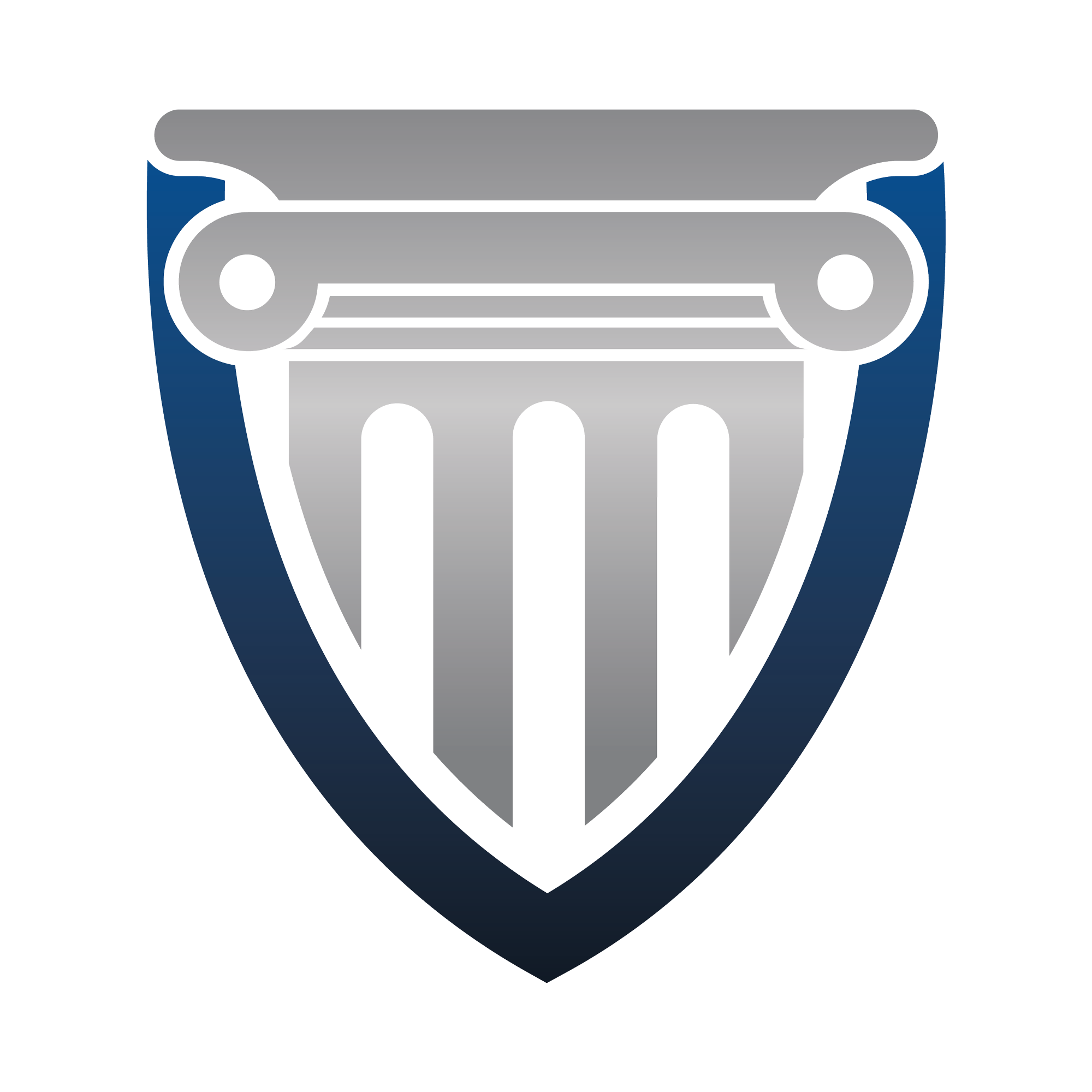 Filing for bankruptcy can be scary, especially when it means you may lose your property and assets. Knowing which Chapter to file will help you determine in advance what you can keep or lose by filing bankruptcy.
Chapter 7 is the only form of "liquidation" bankruptcy. This means that you can potentially lose assets, property, and cash. However, exemptions can allow you to keep property with a particular valuation. Chapter 13 is the second most popular form of bankruptcy, and it is more of a reorganization of debt. People filing Chapter 13 can typically keep most of their property.
Before filing bankruptcy, let us connect you with an experienced local bankruptcy lawyer and consider your options. Learn more about what you can lose when filing bankruptcy below.
What is Bankruptcy?
Bankruptcy helps individuals and companies who are unable to repay their debts and get a fresh start by liquidating some assets to pay debts or through a rational repayment plan.
Generally, to qualify for any type of bankruptcy, you'll need to prove that you can't repay your debts. Then you must complete a government-approved credit counseling program, and meet other requirements specified by the Chapter you are filing.
Bankruptcy can be a complicated process. Most people are not equipped to handle it on their own. Working with an experienced bankruptcy lawyer can help ensure your bankruptcy filing complies with the law. The most popular formats include Chapter 7, Chapter 13, and Chapter 11.
What Happens if I Declare Bankruptcy?
Exactly what happens after filing bankruptcy will depend on which Chapter you file and your unique circumstances. Regardless of the type of bankruptcy you choose, an automatic stay will be granted immediately after doing so. This action prevents creditors from continuing their debt collection activities.
What Does Filing for Bankruptcy Stop?
The automatic stay temporarily stops debt collection activities such as phone calls, letters, wage garnishment, evictions, repossessions, and foreclosures. Once the automatic stay is in place, your creditors can't contact you, and they must stop all pending actions.
While the automatic stay covers many types of debt, it does have limitations. A few examples of debts exempt from a stay include:
Child or spousal support payments
Tax audits and other governmental actions
Debts accumulated after filing bankruptcy
Criminal fines and proceedings
Loans against pension or retirement accounts
If you file bankruptcy more than once in a year, the automatic stay's effects can be limited, or your request can be denied. There may be circumstances where an automatic stay does not apply depending on each bankruptcy filing.
3 Types of Bankruptcies & What to Expect
The three types of bankruptcy you can file. Those are Chapter 7, Chapter 11, and Chapter 13. Learn more about each below.
Chapter 7
Sometimes called a "straight bankruptcy," Chapter 7 is the easiest, simplest, and most commonly filed bankruptcy. After filing a Chapter 7, you can expect your qualified unsecured debts to be discharged approximately 3 – 4 months after filing.
Some protections, exemptions, and programs exist to help individuals keep certain assets when filing Chapter 7. However, since it is a "liquidation bankruptcy," its goal is to repay your debts by selling qualifying assets. Chapter 7 only discharges unsecured debt like credit cards, personal loans, medical bills, etc.
There are secured debts such as student loans, mortgages, and car loans that won't be discharged in Chapter 7. If you have more secured debt than unsecured debt, or if you have assets you wish to keep, you may want to speak with your bankruptcy attorney about filing Chapter 13.
You can keep your auto and home property by continuing to make car and mortgage payments as long as you don't have more equity than permitted under the Bankruptcy Code.
Chapter 13
Chapter 13 is a reorganization of debts. It is designed for people who want to keep assets and repay all or some of their debts through a repayment plan. Repayment plans usually require monthly payments for 3 – 5 years before discharging the balance of your unpaid debt when the program is completed.
Individuals with significant assets and a sufficient income to repay a part of or all of their debts are more likely to file Chapter 13. Also, those who don't qualify for Chapter 7 often file Chapter 13 instead.
Chapter 11
Most people file Chapter 7 or Chapter 13 bankruptcy. However, in rare circumstances, Chapter 11 is a viable option. Like Chapter 13, it is a reorganization of business affairs and debts. This is accomplished through a court-approved plan. Chapter 11 allows individuals and companies to keep assets, but it is the most expensive, complicated, and lengthy form of bankruptcy.
What Types of Debt Can't be Discharged?
The overall goal of bankruptcy is to get rid of debts and offer debtors a fresh start. However, not all debts can be discharged. There are 19 categories of ineligible debt for discharge in Chapter 7 or Chapter 13. A few examples of non-dischargeable debt include:
Alimony, child support, spousal support
Some federal, state, and local taxes
Debts incurred as a result of "willful and malicious injury to another person"
Debts incurred via personal injury suits
Debts not listed on the bankruptcy filing
What is the Downside to Filing for Bankruptcy?
Every situation is different. Specific drawbacks from filing bankruptcy depend on the type of bankruptcy you file and your financial circumstances. A few potential disadvantages of filing bankruptcy include:
Immediate negative impact on your credit score
Loss of property, assets, and cash
Difficulty obtaining approval for mortgages, car loans, and other types of loans
Garnished tax refunds
Non-dischargeable debts
Difficulty finding employment or housing due to stigma
Bankruptcy affects everyone differently. An experienced bankruptcy lawyer will evaluate your case individually to help you take control of your debt and start fresh.
How Does Filing Bankruptcy Affect You?
Bankruptcy can have positive and negative overall effects on those who file. On the positive side, it offers immediate debt relief, a fresh start, and the potential to keep some or all of your assets. It mostly benefits people in the following categories:
People with medical bills they can't repay
Those who have experienced a job loss or decreased income
Poor use of credit or maxed out credit cards
Newly divorced or separated
Uninsured accidents, thefts, or disasters
While there are many benefits from filing a bankruptcy, it can also have many initial adverse effects like a temporary decrease in disposable income, more expensive credit, and the many mental health issues that can accompany financial hardship.
Are There any Alternatives to Bankruptcy?
Bankruptcy can have significant short and long-term consequences. Additionally, it can be confusing, complicated, and expensive. With this in mind, it is worth considering viable alternatives to bankruptcy before filing.
An experienced bankruptcy lawyer will help you determine if bankruptcy is the best route for you. A few common alternatives to consider before bankruptcy include:
Seek help from a government-approved credit counseling agency
Negotiate with your creditors
Report creditors that conduct themselves in an abusive and harassing manner
You also have an option to do nothing. However, this is typically only recommended for those considered to be "judgment proof." This refers to creditors who can't sue you because you don't have enough assets or income to allow them to collect.
What is the Cost to File Bankruptcy?
Though it may seem counterintuitive, filing bankruptcy is expensive. Fees can quickly add up. Typical out of pocket expenses for filing bankruptcy include:
Filing Fee: It costs $335 to file Chapter 7, and $310 to file Chapter 13 bankruptcy.
Credit Counseling Fee: Before filing bankruptcy, individuals are typically required to complete a credit counseling course. Fees range between $10 – $50. Depending on your circumstances, costs can be waived.
Debtor Education Course: If filing Chapter 7 or Chapter 13, you must enroll in a debtor education course. Costs for the course can range between $15 – $50. Like the credit counseling fee, the fee for a debtor education course can be waived under certain financial circumstances.
Lawyer Fees: Exact lawyer fees will depend on the type of bankruptcy you file, the kind of debt you have, the state you live in, as well as many other factors. In general, bankruptcy lawyers charge anywhere from a few hundred dollars to more than $7,000.
Who Ends up Paying for Bankruptcies?
The individual who pays for bankruptcy is usually the person that files. However, if you earn less than 150% of the federal poverty level, you can seek a fee waiver. When fees are waived, the U.S. government will pick up the tab. For this reason, fee waivers are rare.
When filing fees are waived, you will likely qualify to have credit counseling payments, and the debtor education course fees also waived.
Should I Hire a Bankruptcy Lawyer?
When you have no assets, little income, and uncomplicated debts, you may not need a bankruptcy lawyer. Most people can file a simple Chapter 7 on their own. However, it's still recommended that you consult with a bankruptcy lawyer before moving forward on your own.
If your finances are more complex, and you have significant assets, working with an experienced bankruptcy attorney can help you successfully navigate complex bankruptcy codes and procedures. Benefits of hiring a bankruptcy lawyer can include:
Peace of mind
Mistake free paperwork, motions, and documentation
Help to determine what Chapter of bankruptcy to file
Guidance through the bankruptcy process
Negotiations with creditors
Handles creditors that violate automatic stay orders
Since most lawyers offer free consultation, it makes sense to take advantage of that to learn how or if they can help you with your bankruptcy case.
We Offer Affordable Bankruptcy Solutions – Contact Us Today
Most bankruptcy lawyers require upfront payment before they start working on your case. We offer affordable and flexible payment plans that allow our attorneys to immediately begin working on your case.
Additionally, our network of bankruptcy lawyers offers virtual consultations. This means that you can work with your attorney from the comfort and safety of your home.
Don't waste your time and money on inflexible lawyers. Get instantly connected with an unbundled bankruptcy lawyer, and let us get started on your case today.