Estate Planning
What is a Heggstad Petition?
8 min read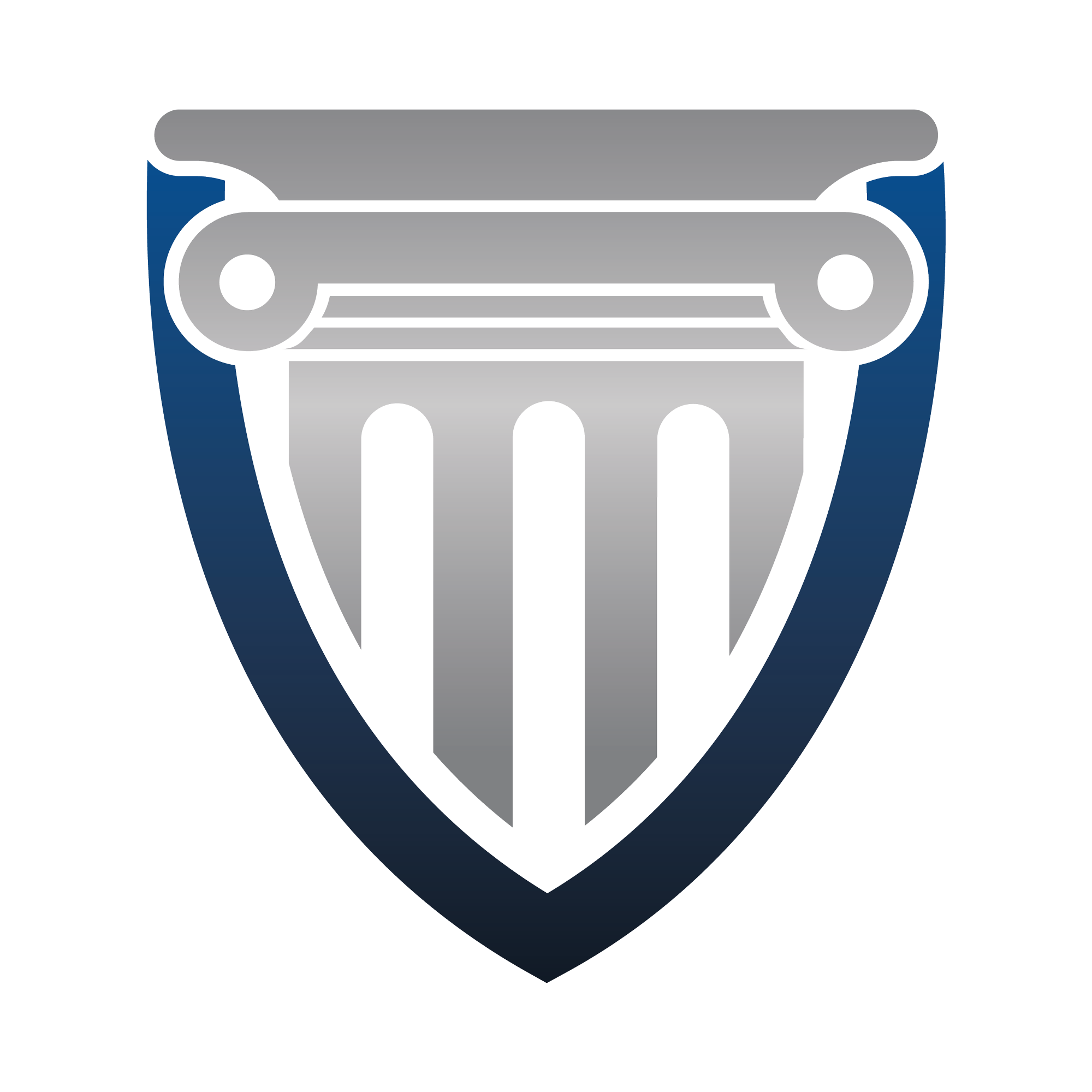 Sometimes the creator of a trust intends that certain assets should be included in the trust but he never gets around to it. In most circumstances, those assets not part of the trust would be subject to probate fees and additional estate taxes. However, in the state of California, a Heggstad petition can help you avoid those costly consequences.
A Heggstad petition is one of many probate petitions allowed in California. This petition verifies that a trust was created and the grantor of the trust intended to transfer certain assets or property into that trust before death, but neglected to. A Heggstad Petition can be beneficial if the trust creator forgot to transfer the property, died in the process of transference, paperwork was flawed, or the creator was ignorant of the rules.
Filing a successful Heggstad petition can be complex and difficult to try on your own. It is typically in your best interest to consult with a proven estate planning lawyer in your area before doing so. We can instantly connect you with a local estate planning lawyer.
Learn more about Heggstad petitions below.
What Are Probate Petitions?
In general, probate processes in the state of California follow strict guidelines and procedures. These petitions help the family of a deceased person or anyone with claims to the property of the deceased to object to certain provisions in a will, trust, or other estate matter. Common types of probate petitions in California include:
Contesting a will
Contesting a trust
Violation of probate code 17200
Heggstad Petition
Petition for probate of intestate estate
Petition for probate of will
Petition for special administrator
The type of petition you choose depends on the circumstances of your concern. It is best to check with a local estate planning attorney to ensure that the petition you submit is the correct one.
History of the Heggstad Petition
In 1993, Glen Heggstad passed away. He left behind an estate plan that included a trust. Within his plan, he identified an asset (specifically his house) that he intended to transfer into the trust by listing it in a Schedule of Assets. Unfortunately, Mr. Heggstad passed away before he could officially complete the transfer of his home to the trust.
His heirs took their case to court. In response, the court ruled that the property listed on his Schedule of Assets was proof that Heggstad intended to transfer those assets to his trust.
More recently, this ruling has been expanded to include assets not specifically listed on a Schedule of Assets. The requirement now is that the trustor must leave behind written proof of their intent in some form.
How a Heggstad Petition Works
The main objective for a Heggstad petition is to provide the court proof that the deceased trust creator intended to or was in the process of transferring an asset into the trust, but failed to do it before death. In many cases, this is proven by a Schedule of Assets that lists all of the property intended to be transferred. If confirmed, those assets will become part of the trust.
While a Schedule of Assets is one of the strongest forms of proof, it is not the only way to prove the intent of the trust grantor. Other documentation may be enough to prove intent. A probate lawyer can investigate your case and recommend whether you should pursue a Heggstad Petition or not.
When a Heggstad Petition is successful, it results in a court judgment that confirms the assets in question should be included in the trust. At that point, the appointed trustee can manage and/or distribute the assets approved by the petition.
When To File a Heggstad Petition
A Heggstad petition is named after a now-infamous California probate case involving the Heggstad estate. It helps to transfer assets to an estate after the trust creator passes away. You may be eligible to file a Heggstad petition in California if a trust grantor passes away before officially transferring property they intended to place into a trust.
This can happen for many reasons to include:
The trust creator forgot to transfer the property and/or was prevented from transferring assets due to extenuating circumstances (e.g., rapidly declining health).
The grantor of the trust started the transfer process but passed away before it was completed.
The decedent falsely believed the property was transferred due to inaccurate documentation or other inconsistencies.
It's important to note that every probate case is different. The specific reasons why assets or property were not placed in a trust can vary depending on the circumstances. Mistakes and confusion commonly result in property transfer issues. Heggstad petitions offer a method of proving a loved one's desires concerning certain assets.
Who Can File a Heggstad Petition?
This type of petition is not only for trustees and beneficiaries, it can be filed by anyone with a stake in the assets in question. According to California Probate Code §850(a)(3), a trustee or any person can file a Heggstad petition under certain circumstances. Those include:
The property or assets is in the possession of the trustee but another party claims ownership
Another person or entity has possession of the property, but the trustee has a claim to it.
The trust is subjected to creditor claims
A Heggstad petition can also include matters that are typically handled in civil court if they are appropriately included in the Heggstad petition. The goal of the petition is to get a court to rule that the property in question is indeed part of the trust and can be treated as such.
Heggstad Petition Notification Requirements
Before filing a Heggstad petition on your own, consider that it will be helpful to consult with a probate lawyer to learn if this is the best option for you. If it is, your petition must typically include the following:
Trust documentation and supporting information about the trust creator
Documentation proving the intent of the deceased
Copy of the death certificate of the trustor
Detailed description and information about the assets in question
Information regarding all beneficiaries
Official request outlining how you would like to resolve the problem
In any case, strong and detailed documentation of the assets and the intent of the deceased is necessary. Petitions filed based on hearsay are not likely to be approved.
Benefits and Drawbacks of a Heggstad Petition
Like any petition in the courts, a Heggstad petition is not guaranteed to be approved. However, in general, there are significantly fewer costs associated with a Heggstad petition than with the probate process. If a judge approves the petition, the estate can potentially save thousands of dollars. In addition, the assets can be dispersed much faster (within 60 days),
If your Heggstad petition is denied, the estate will lose the costs incurred by filing the petition. It will also have to pay fees associated with full probate. In some cases, it can take as long as 10 months for assets to be distributed when they go through the traditional probate process.
Keys to a Successful Heggstad Petition
There are many documents and important elements required for a successful Heggstad petition. The most important factors include:
Schedule of Assets: While other forms of documentation help to prove asset ownership, a Schedule of Assets is one of the most convincing forms of evidence.
Other Documentation: If a Schedule of Assets is not available, the courts will typically accept other forms of documentation that prove the intent of the trustor. It is usually better if this documentation is already included in the trust.
Making it Easy for The Judge: If all parties agree on the assets in question and there is a pour-over will in place, a judge is more likely to approve the petition.
Should I Hire an Estate Planning Lawyer?
Heggstad petitions require a great deal of detail and precision. Successful petitions require details about the trust, property, and trustor. They also require the ability to accurately interpret estate planning laws in your state and apply them to your case. Essentially, a probate lawyer will help you to find compelling evidence and effectively present it to a judge.
Pursuing a Heggstad petition on your own can result in a higher likelihood of denials as well as higher probate fees. If you are unsure if a probate lawyer can help you or not, be aware that most estate planning lawyers offer a free initial consultation. We want you to take advantage of it.
What Does It Cost To File a Heggstad Petition?
As with many issues regarding the law, filing a Heggstad Petition is not cheap. If you file a Heggstad petition on your own, the filing fees are $495. However, the chances of a successful DIY Heggstad petition on your own are not good. Typical probate and estate planning lawyers can charge flat fees as high as $6,000, in addition to an hourly rate.
If you want to avoid paying such high upfront costs, you are not alone. Fortunately, you can save thousands of dollars in upfront legal costs by hiring an unbundled attorney to handle parts of your case. Learn more about unbundled legal services below.
Save Money with an Unbundled Lawyer Today
Whether you are a trustee, beneficiary, or creditor, filing a Heggstad petition on your own can be difficult. Unfortunately, many do not choose to hire an attorney because of the high costs.
With unbundled legal services, you can save thousands in upfront fees by hiring an unbundled attorney to handle certain parts of the Heggstad petition while you take care of the rest.
Fees for unbundled lawyers start as low as $500-$1500. If the circumstances of your Heggstad petition are more complicated, our network of unbundled lawyers also offers full representation at an affordable price.
Before you spend thousands of dollars in upfront fees, get instantly connected with an unbundled attorney in your area, and learn if unbundled legal services are a good fit for you.