Bankruptcy
What is Emergency Bankruptcy and How to File?
7 min read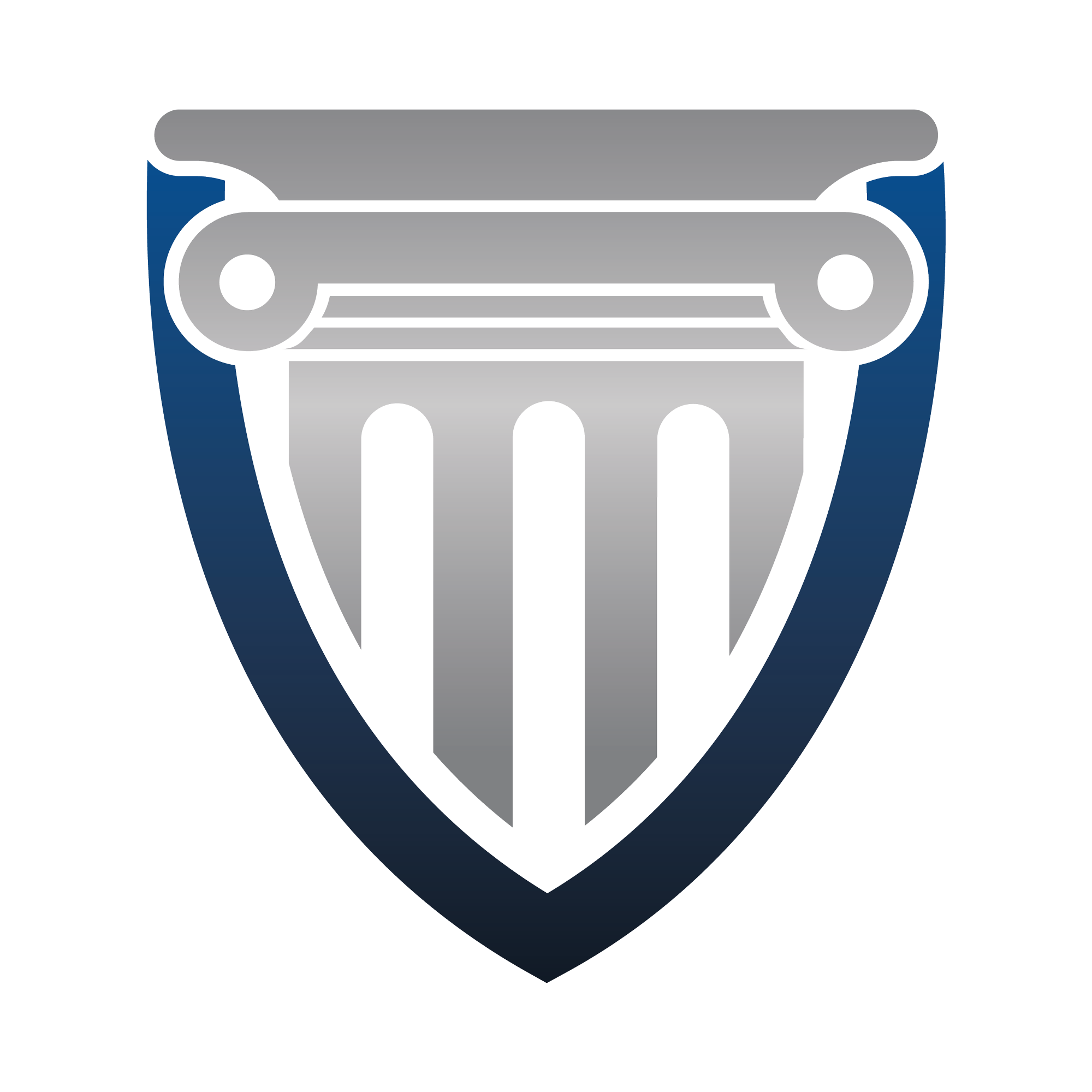 If your creditors are threatening to take action or have already started the process, filing for bankruptcy can help to stop them (at least temporarily). Filing bankruptcy involves many documents, meetings, and other requirements. People who don't have that much time to spare often opt for an emergency filing.
Also called a "skeleton bankruptcy," an emergency bankruptcy allows debtors to quickly stop collection activities against them, such as repossessions, foreclosures, and wage garnishments. It gives petitioners 14 days to file additional paperwork needed for a formal bankruptcy while offering immediate protection against certain creditors.
It's important to note that if your additional documents are not submitted within the allotted 14 days, the bankruptcy petition will be dismissed. You will no longer be protected against creditor actions.
There are pros and cons to filing a bare-bones bankruptcy. Speak with your bankruptcy lawyer to learn if it is the best option for you.
Learn more about emergency bankruptcies and how to file them below or click here to be connected with a bankruptcy lawyer.
Why Do People File Emergency Bankruptcy?
People typically file emergency bankruptcies for one reason, immediate relief. When faced with significant financial challenges, it can feel overwhelming. This is especially true for individuals with foreclosure notices, wage garnishments, potential repossessions, or the threat of utility service cutoff.
Suppose you are already planning to file a formal bankruptcy. In that case, the skeleton filing is an easy way to get the process jumpstarted and ensure that you temporarily avoid collections' activity while your case is pending.
What is Required For an Emergency Filing?
A typical bankruptcy filing can contain more than 50 pages with information about your assets, expenses, debts, income, and other financial statements. If you don't have time to complete all of the required paperwork, an emergency filing needs only a few documents to get started.
Those include the bankruptcy petition, creditor matrix, statement of social security number, and certificate of credit counseling. Learn more about each below.
Form 101 – Bankruptcy Petition: This voluntary petition is a 3-8 page document containing personal information and specific details about your bankruptcy, such as how much debt you have and how many creditors.
Credit Counseling Certificate: When you file bankruptcy, you must complete a credit counseling course under most circumstances. It must be completed within 180 days of filing. There are a few exceptions to this rule. Classes are taken online or in person.
Creditor Matrix: This is a list of your creditor's names and addresses. Some bankruptcy courts might allow additional time to file this document. You can learn more by visiting the bankruptcy court website, checking with the clerk's office, or discussing it with your attorney.
Form 121: A personal statement of your social security number kept private.
Pay Fees and File Your Case: Usually, you must pay filing fees when you file your case. You can make installment payments if you can't afford the full fee upfront. If you earn less than 150% of the federal poverty guidelines, your fee could potentially be waived.
Exact requirements depend on the bankruptcy court you file with. Some require additional paperwork like electronic copies of documentation and disclosure statements.
Can I File Online?
It depends. Currently, only two districts allow online bankruptcy filing. They are the Central District of California Bankruptcy Court and the Western District of Missouri Bankruptcy Court. You can learn more about what your state offers by checking out your local court's website.
If you hire a bankruptcy lawyer, they can submit most of your documents online. Some will allow you to upload the documents and complete a questionnaire online to speed up the process.
While it can be difficult to file bankruptcy online, there are some things that you can accomplish remotely. They include downloading free bankruptcy forms, court-approved credit counseling classes, debtor education courses, and obtaining your credit reports.
What Happens After You File an Emergency Petition?
After filing your emergency petition, it's essential to take note of your case number. You should then contact your creditors and let them know that you have filed an emergency petition and give them your case number. This lets them know that the automatic stay is in place, and they must stop all collection activities until the case concludes.
Though the court will eventually contact your creditors, it can help to contact them proactively, especially if you are facing eviction, repossession, wage garnishments, etc. Learn more about what to expect after filing an emergency petition below.
Automatic Stay
The court issues an "automatic stay" the moment you file for emergency bankruptcy. This is a court order that stops most creditor collection actions until the conclusion of your case. It can be helpful to block many types of collection activities, but not all. Listed below are a few things an automatic stay can't prevent.
Some tax proceedings
Child support, spousal support, alimony, and other types of support actions
Criminal proceedings
Pension plan loans
Though rare, some creditors will file a motion to lift the automatic stay. If successful, they can resume collection activities. Working with an experienced bankruptcy lawyer will help you to fight against motions to lift the stay.
Deficiency Notice
Shortly after filing an emergency petition, you will receive a deficiency notice. Fortunately, it's not as scary as it sounds. It is a notice that you have 14 days to complete your bankruptcy filing. If you don't, your case will be dismissed. Additional notices can be physically or electronically mailed.
What If 14 Days is Not Enough Time?
If 14 days is not enough time for you to complete the rest of your paperwork, you can file a motion to request more time. However, most bankruptcy courts are reluctant to issue one. Your best option is to get the paperwork in before the 14-day deadline.
Missed deadlines and dismissed cases can negatively affect you the next time you file bankruptcy. Having a case dismissed within the last year means that your second automatic stay will only last for 30 days unless a judge grants you an extension.
Complete and File Additional Forms
Filing an emergency bankruptcy is the bare-bones minimum required to start the process. However, there are additional documents that you must prepare and file. They include the following forms:
Schedule A/B: A list of the property you own.
Schedule C: Your plans for exemptions available to you.
Schedule D: A list of your secured creditors
Schedule E/F: A list of your unsecured debts such as medical bills, credit cards, etc.
Schedule G: A list of rental and lease contracts that bind you.
Schedule H: List of co-debtors.
Schedule J: Details of your monthly expenses.
In addition to the aforementioned schedules, you must complete a "means test" and submit a State of Financial Affairs if you are filing chapter 7.
Individuals filing chapter 13 are required to submit their chapter 13 repayment plan. Every case is unique. You will likely need to provide additional supporting documents to support your case.
Pros and Cons of Emergency Bankruptcy
For the most part, emergency bankruptcy offers many advantages for those seeking immediate relief from creditors. However, there are a few drawbacks. Since it is a relatively quick process, it could add additional stress and increase the likelihood of making mistakes on your paperwork when you are filing without a lawyer.
Bankruptcy is not always the best option. Before filing, be sure to discuss it with your attorney. They may advise you to take an alternative path or offer guidance on what chapter to file.
Should I Hire a Lawyer to File an Emergency Bankruptcy?
Technically, you can file an emergency bankruptcy on your own. However, it is typically not recommended. It can help to contact a bankruptcy lawyer in your area if you are thinking about an emergency filing.
Your lawyer will help you to determine eligibility, assist you through the entire process, attend hearings on your behalf, and offer alternatives if necessary. Generally, the more complicated your case, the more necessary it is to hire an attorney.
Contact Us Today To Speak With an Unbundled Bankruptcy Lawyer
Most lawyers won't start working on your bankruptcy case until their fees are paid in full. Our bankruptcy lawyers offer affordable and flexible payment plans that allow them to quickly start on your case.
We also provide virtual consultations so you won't have to worry about leaving the comfort and safety of your home to begin the bankruptcy process.
Before you spend thousands of dollars in upfront fees, find out if our unbundled bankruptcy lawyers can save you money.