Divorce | Family
How Much Does a Divorce Lawyer Cost on Average?
9 min read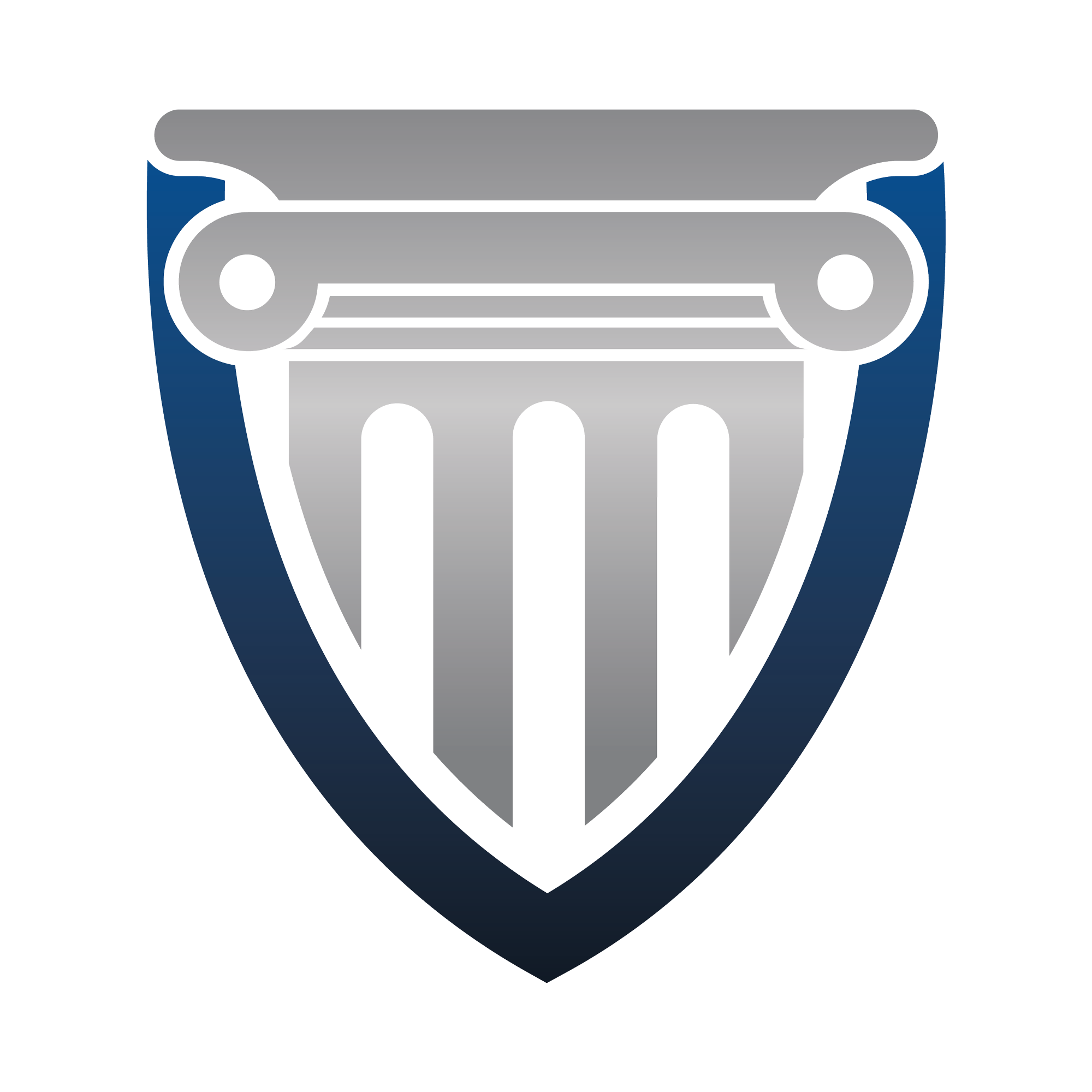 Divorce can be stressful, overwhelming, and costly. No matter what your current financial situation is, one thing is clear, getting a divorce will likely cost you a substantial amount of money. Before you begin the process of filing for divorce, it is important to know how much a divorce lawyer will cost and if there are ways to save money on legal fees.
Every divorce case is different. Your exact costs cannot be calculated in advance. However, on average, Divorce lawyers charge $3k - $5k just to get started on your case, and an additional $300-$500 per hour on top of that. That's not including court fees and other costs associated with divorce. In general, uncontested divorces are less expensive than contested divorces.
We can connect you today with a local divorce lawyer to discuss your case.
Hourly Rate vs. Retainer Fee
Most family law lawyers charge their clients an upfront fee called a retainer. This fee essentially acts like a downpayment for legal services. It gives your attorney confidence that they will be paid for the services that they provide. Retainer fees range from $3k - $5k depending on the complexity of your case and the divorce attorney you choose to hire.
In some cases, attorneys subtract the costs of the time that they work on your case from the retainer and charge additional fees after that fund has been depleted. In other cases, attorneys require the upfront fee in addition to their hourly rate.
In addition to an upfront retainer, divorce lawyers often charge an hourly rate that can be as high as $500 per hour. Some divorce lawyers may be open to alternative billing methods.
Other Fees and Costs Associated With Divorce
The average overall cost of a divorce in the United States is about $15,000. In most cases, legal fees capture the lion's share of costs associated with divorce. However, other costs like court fees, cost of evaluators, mediation costs, etc. will quickly add up. Learn more about each below.
Filing Fees
Filing fees for divorce vary widely. Depending on the state where you live, fees can range from $70 to more than $350. You can learn what your exact fee is by checking the state website or contacting the clerk's office. The clerk's office can also provide you with other information such as the documents you need and where to find them.
Child Custody Evaluation
Divorce costs are greatly affected when the judge orders a child custody evaluation or one is requested by either spouse. Child custody evaluations are more likely in cases where couples are unable to agree on the terms for their parenting plan by themselves, in mediation, or some other form of non-adversarial negotiation.
Evaluations are conducted by trained mental health professionals (typically a psychologist) who interviews the parents, spends time with the children, conducts observations of the family interactions. Court-appointed evaluators generally cost $1,000 - $2,500. However, private child custody evaluators can cost more than five times that amount.
Mediation
Mediation is a non-adversarial method of resolving divorce disputes with the hope of not having to go to trial. You are and your spouse can voluntarily attend mediation or it can be court-ordered. During mediation sessions, a professionally trained mediator, attorney-mediator, or judge acts as an impartial third party whose primary concern is to help both sides come to a settlement agreement.
Some courts offer fee waivers and discounts to couples that can't afford the cost of a mediator. The average cost of mediation is about $200 per hour. Attorneys are not required for the mediation process. However, it is typically in your best interest to at least consult your attorney before the mediation sessions begin and then again before any agreement is signed. Depending on the type of agreement you have with your lawyer, this can dramatically increase the overall costs of mediation.
What Are the Benefits of Hiring a Divorce Lawyer?
With the cost of divorce so expensive, it is natural to wonder if it's even worth hiring a divorce lawyer and what exactly are the benefits of having a lawyer. Some of the most common benefits associated with hiring a proven divorce attorney include:
Protection of and advocacy for your rights
Having a greater understanding of family law in your state
Overall you have a faster divorce process
Mistake-free paperwork
Negotiation with your spouse and their attorney
Help to ensure that you are getting all the law entitles you to
Can help to draft and review child custody agreements, parental agreements, and divorce settlements
Advocate for fair spousal support, child support, alimony, etc.
How To Choose the Right Divorce Lawyer
It is recommended for those going through a contested divorce or even an uncontested divorce to hire an experienced family law attorney. While the importance of doing so shouldn't be understated, it is equally as important to choose a divorce lawyer that is the best fit for your specific needs. Learn more below about the steps to follow when choosing the right attorney below.
Conduct Your Research: Pay attention to online reviews (search engines, attorney review sites, social media, etc.), check with the Better Business Bureau for complaints, and ask others how their experience was with your potential divorce lawyer.
Keep Your Options Open: It is recommended that you interview at least two to three potential family law lawyers before making your final choice.
Ask the Right Questions: Be sure to ask your attorney about their fee structure, courtroom experience, if they have worked on similar divorce cases in the past, and the outcomes of those cases.
Price is Not Everything: Though divorce costs can be substantial, you should make your final decision on an attorney based on many factors, not just price.
What if I Can't Afford a Lawyer?
Not everyone can afford the cost of a divorce lawyer. If you do not believe that you can afford the costs of legal representation, there may be options for you. In some cases, you may have your legal fees paid by your spouse. Additionally, some states have programs and non-profit organizations that offer free or steeply discounted legal aid programs.
If you are unsure of your ability to pay for a family law lawyer, it may be in your best interest to schedule a free consultation and discuss potential alternative payment methods with an attorney before you make decisions about beginning a divorce process on your own.
Who Pays Attorney Fees in a Divorce?
For the most part, each spouse pays their legal fees. However, there are potential exceptions to this. Your spouse may be required to pay for your attorneys under certain conditions such as:
They control the household money
You are a stay-at-home parent
They have significantly more money than you
It is stipulated in a prenuptial agreement
If you are in a situation where you cannot afford an attorney, but your spouse can, it is best to discuss the implications of this with a divorce lawyer during your initial free consultation. They may negotiate a deal with you, present options for alternative methods of payment, and/or recommend pursuing payment from your spouse.
How Much Does an Uncontested Divorce Cost?
On average, uncontested divorces are far less costly than contested divorces. Couples that can agree on the parameters of child custody, spousal support, child support, alimony, property division, etc. won't have to spend thousands of dollars in mediation, or court, and utilizing the services of a divorce lawyer.
Nonetheless, the overall costs can still be expensive. Some attorneys charge as much as $5,000 to handle an uncontested divorce case. Rates this high can be expected in states and cities with a higher cost of living. In other areas of the country, the cost of hiring a lawyer for an uncontested divorce can be closer to $2,500.
How Long Does the Average Divorce Take?
It can take months or in some cases more than a year for a divorce case to conclude. Factors that have the largest influence on the amount of time it takes for your divorce case to be final involve the type of divorce (contested or uncontested), how complex your divorce is, child custody support issues, and whether or not there remain disputes that cannot be resolved before going to court.
As you can imagine, the longer your divorce takes, the more likely you are to pay higher legal fees. In case you are wondering, there are ways to save thousands of dollars on the cost of a divorce lawyer. Learn more in the next section.
Tips to Save Money on Legal Fees
Divorce cases are notoriously expensive. Though the cost of divorce lawyers can be somewhat overwhelming, it is important to understand what you could be risking if you opt against hiring an attorney. It is recommended that you take advantage of ways to save money. Effective methods of saving money on the costs of a divorce lawyer include:
Getting Along With Your Spouse: You do not have to be best friends. However, it is in your best interest to at least develop a working relationship with your spouse. This can lead to fewer disputes, avoiding a divorce trial, and less work that your attorney has to do.
Taking Mediation Seriously: If your divorce is contested, you should take your time in mediation seriously. Otherwise, you will end up paying for the cost of a mediator as well as additional attorney fees when your case reaches trial.
Handle Some Things on Your Own: You don't have to rely on divorce attorneys to handle everything. If you are comfortable taking care of some parts of your case and hiring an unbundled attorney to take care of the rest, you could save thousands of dollars in legal fees. Learn more below.
Save Money With an Unbundled Lawyer Today
The cost of divorce lawyers is typically high because they tend to handle every aspect of your case. With unbundled legal help, you hire a divorce lawyer to help you with specific parts of your case while you handle the rest. This can help you to save thousands of dollars in upfront fees that you would otherwise have to pay.
Fees for an unbundled attorney start as low as $500-$1500. Not every case is a good fit to be unbundled. If your divorce is more complex, our network of unbundled attorneys offers full representation at affordable rates.
Before you pay very high upfront fees or decide to represent yourself, speak with a local unbundled attorney, and learn if your case is a good fit to be unbundled today.