Divorce | Family
How To Get a Divorce without Consent
8 min read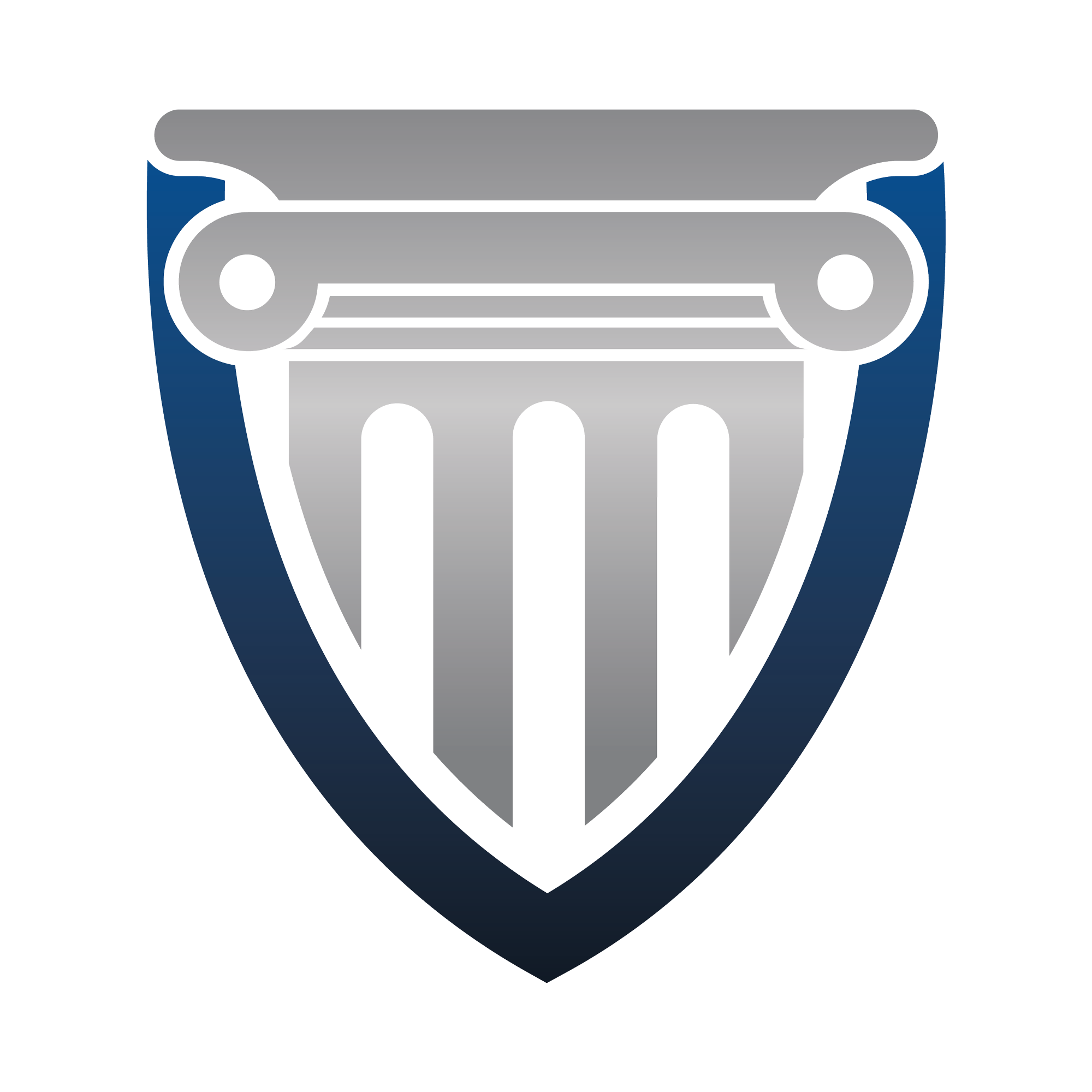 Divorce can be difficult regardless of the circumstances, but especially if your spouse will not cooperate or consent to the divorce. While divorcing without consent can be more difficult to accomplish, it is possible.
Here's how to do it:
Know the divorce laws in your state
File for divorce, submit the correct documentation then pay fees
Serve your spouse the paperwork
Wait for their response
Protect your rights by actively participating in the process
If you are considering a divorce, but your spouse does not consent and/or cooperate, it is typically in your best interest to consult with a divorce lawyer in your area before you begin the process. We can connect you today with a local divorce lawyer to understand more.
Learn more below about how to get a divorce without consent.
1. Know Your State's Laws and How They Apply to You
Divorce laws vary from state to state, so it is recommended that you first understand how they apply to your case. Misunderstanding the laws or court procedures can result in delays and potentially make your divorce more difficult. The first step you should take is to confirm what your state's residency requirements are.
Some states require at least one spouse to be a resident of the state for a minimum of one year. Other states have different requirements. If your spouse does not consent to a divorce, filing a no-fault divorce is typically your best option. That is because no-fault divorces do not require you to state the grounds for ending your marriage.
If you are not familiar with divorce laws in your state, it will be beneficial to consult with an experienced divorce attorney in your area.
2. File a Petition for Divorce and Pay Fees
Contact the clerk's office at the family law courthouse that has jurisdiction over your case. They will let you know where you can access the paperwork and how to file it. Some states offer the option of downloading forms online, other states require petitioners to pick up the paperwork in person.
When you file the petition to divorce, you may be required to provide additional documentation. Additionally, you will be required to pay all applicable fees. Fees to file for divorce will vary depending on your state. In many cases, the clerk's office will provide you with a hearing date at the time you file.
3. Have Your Spouse Served
The procedure for serving the "notice of divorce filing" can vary depending on the state. However, most states do not allow you to hand-deliver the paperwork to your spouse. You must use a service processing company or use your divorce lawyer to serve the documents. In some cases, you may be allowed to use certified mail or the sheriff's office.
After serving your spouse, you must provide the court with a "Notice of Service." If you do not, your case may not be able to proceed further. Additionally, each state requires that you serve the divorce documents within a specified time (typically within 30 days of filing).
4. Wait for Your Spouse To Respond
Once your spouse has been served the divorce paperwork, they will have a limited amount of time to respond. If they don't respond, it may result in a default judgment against them. If your spouse does respond and disputes any provisions in your initial filing, it becomes a contested divorce.
5. Attend All Hearings and Respond to Motions
No matter how your spouse responds to the divorce filing, it is in your best interest to attend all hearings and respond to motions. Being an active participant in the divorce process will help to ensure that your rights are protected, even if your spouse is uncooperative.
Furthermore, be sure to respond to necessary filings made by your spouse as well as court requests. Obtaining a divorce without your spouse's consent can be difficult, but it is still possible. Consult with your divorce lawyer before you attend any hearings or respond to motions so that your rights are protected and your case is not negatively impacted.
What Is a Default Judgment?
A divorce by default can occur when the person who files for divorce does not get a response from their spouse within the amount of time required by law (typically 30-60 days). Then if a default judgment is issued, it means that the non-responding spouse forfeits their rights in all divorce proceedings. Once forfeited, it can be difficult for them to gain their rights back.
An advantage to default divorces is they can help you to save money on legal fees and court costs. Since your spouse will not be there to contest any provisions of the divorce, the process can go relatively smoothly.
Can I Get a Divorce Without Knowing Where My Spouse Is?
It can be difficult to serve your spouse the divorce paperwork if you do not know where they are. If you do not know where your soon-to-be-ex-spouse is, the court will require that you exhaust all possible options for locating them. In many cases, a judge will require you to show them proof of your effort to find your spouse and the outcomes of those efforts.
Your divorce attorney can help you with creating the best strategy to find your ex in ways that satisfy the court. If you are unable to locate your spouse within a reasonable time, the court may allow you to post an "order of notice by publication."
What Is an Order of Notice by Publication?
An order of notice by publication is exactly as it sounds. It means that you post a notice of your intent to divorce your spouse in a publication close to your spouse's last known whereabouts. If your spouse does not respond to the publication after a certain amount of time, you will likely be granted a default judgment.
Will My Spouse Delay Divorce Proceedings if They Do Not Consent?
You may believe that a divorce without your spouse's consent will take longer, but that is not necessarily true. On the contrary, the best way for your spouse to delay divorce proceedings is for them to contest the divorce and argue their case in court. The more contentious your divorce is, the longer it is likely to take.
On the other hand, if your spouse does not participate in the divorce process, it could lead to a faster outcome. It is important to note that you may have to observe a "waiting period" of separation before you can obtain your divorce. Check with your attorney or conduct independent research to learn if your state requires a waiting period.
How Can a Divorce Lawyer Help Me?
If your spouse does not consent to the divorce and refuses to participate in the process, it can be tempting to forego hiring an attorney. However, this is usually not the best route to take. A divorce lawyer can be beneficial in many ways that include:
Help with understanding your rights and how they apply to your case
Ensuring mistake-free paperwork
Guidance about divorce-related legal issues
Filing motions and responding to requests
Assistance with locating your spouse
Representing you in court
Advocating for a favorable outcome
While it is possible to represent yourself, you likely will face many challenges. If mistakes are made, they could harm the outcome of your case. Take advantage of the free consultations that most divorce lawyers offer. Then interview multiple attorneys, and learn how they can potentially help you with your divorce.
How Much Will My Divorce Cost?
The good news is that you can expect to pay substantially less for your divorce if your spouse does not participate in divorce proceedings. The bad news is that divorces are expensive, you can't slice it any other way. The average cost of a divorce in the United States is $15,000.
Contested divorces are likely to cost the most. However, even if your spouse doesn't participate, you can still expect to pay quite a bit for a divorce lawyer to represent you. Most family law attorneys charge $3k – $5k upfront and an additional $300 – $500 per hour on top of that.
In addition to attorney costs, you can expect to pay filing fees and all other applicable court costs. Fortunately, there are ways to save money on divorce costs such as:
Filing mistake-free paperwork and following all procedures
Completing necessary tasks before required deadlines
Hiring an unbundled attorney to handle parts of your case while you take care of the rest
How Can Unbundled Legal Services Help Me To Save Money?
Many people choose to represent themselves in divorce proceedings because they can't afford the costs of traditional divorce lawyers. With unbundled legal services, you do not have to worry about paying thousands of dollars in upfront legal costs.
You can hire an unbundled attorney to take care of the most complex parts of your case, while you save money by taking care of the rest on your own. Fees for unbundled attorneys start as low as $500-$1500.
If your case is complex, our network of unbundled attorneys offers full representation at affordable rates. Before you spend thousands on upfront fees, let us connect you today with an unbundled divorce lawyer in your area, and learn if your case is a good fit to be unbundled.