Divorce | Family
What to Know before Hiring a Divorce Lawyer
10 min read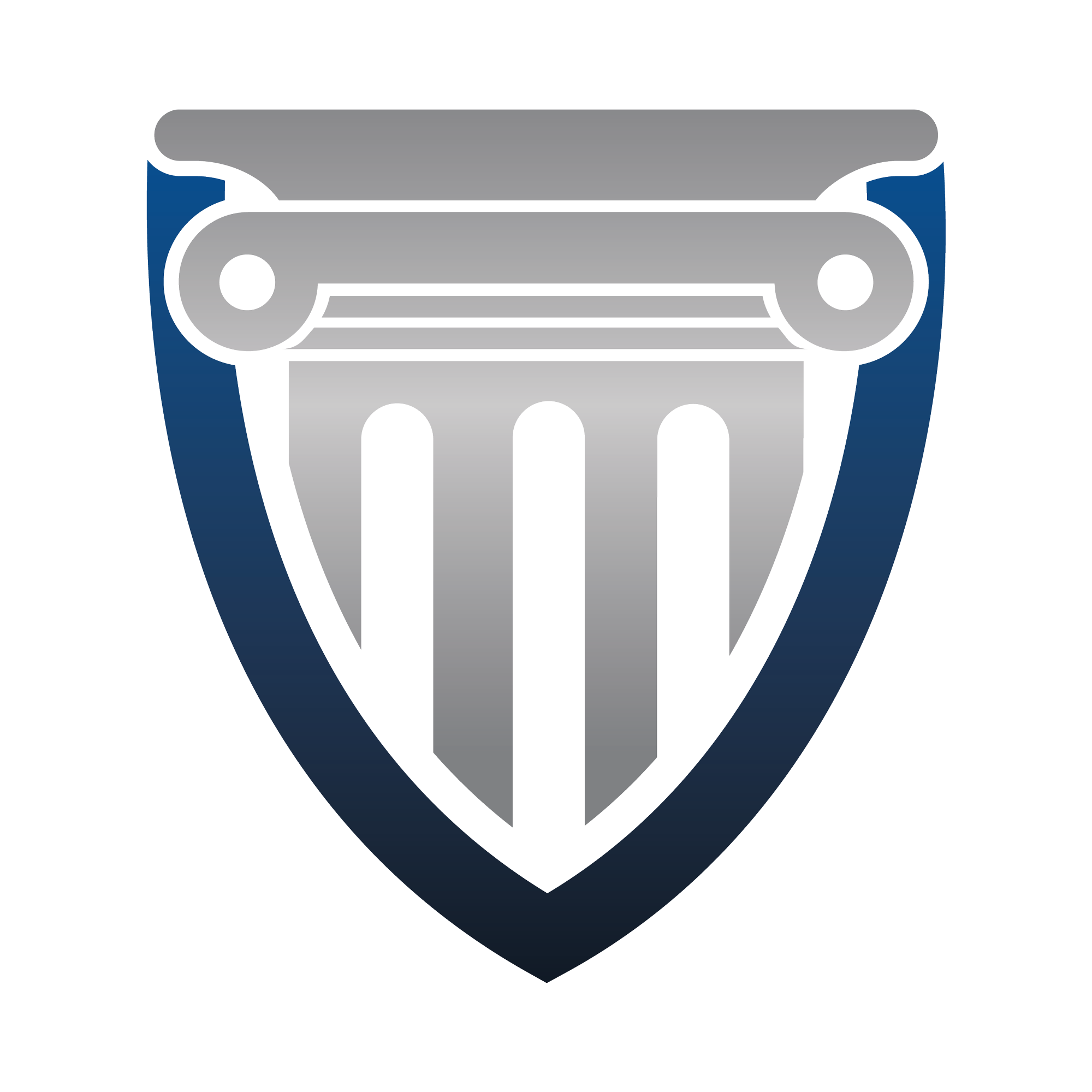 Divorces involve two things that people passionately care about: their children and their finances. When getting a divorce, both are at risk. The family law lawyer that you hire will play a vital role in the overall outcome of your case.
Before you hire a divorce lawyer there are a few things to consider and a few steps you should take. An attorney's experience, reputation, fee structure, and resources are important factors when making a final decision. Furthermore, take into account their communication style and ability to connect with you.
If you are considering divorce, let us connect you today with a local divorce lawyer to discuss your case. Learn more about what to know before hiring a divorce lawyer below.
The Benefits of Hiring a Divorce Lawyer
Divorce can be a complicated process that has a major impact on most areas of your life. Though most people understand the importance of hiring a family law lawyer, many are not aware of the exact benefits.
The cost of legal representation is not cheap. So, it is best to know exactly what you will be spending your money on before you hire an attorney. Common benefits attributed to hiring a divorce lawyer include:
They can interpret your state's laws as well as advocate for your rights
In many cases, your spouse will hire a divorce lawyer, so it's good to ensure that you are coming to negotiations as well as a potential trial on an equal playing field
They can help with the division of assets, negotiations, drafting agreements, child and spousal support issues, alimony, etc.
An attorney can ensure that your paperwork is mistake-free and your case moves as quickly as possible
Offer a non-biased opinion on your case as well as advice
Help to focus on the best interests of your children
A Few Things to Consider When Searching for a Divorce Lawyer
There is no shortage of divorce lawyers to choose from. However, finding the one that fits your specific needs can sometimes be challenging.
Before you decide on a lawyer, you should consider your specific needs, what others are saying about them, the size of the firm that you prefer, as well as your budget. Learn more about each consideration below.
An Attorney's Experience
All experience is not equal. Some attorneys are general practitioners and have experience in multiple areas. Others are strictly focused on family and marital law. An attorney who focuses on multiple practice areas can be an asset in some cases. However, for the most part, it is best to hire a divorce lawyer who has focused on family law throughout their career.
Reviews and Testimonials
You cannot learn everything about an attorney's reputation through reviews and testimonials, but they are a great place to start. Learn what others say about their experiences and compare that information with what the lawyers say about themselves.
Checking reviews on search engines and other popular attorney review sites can save you money and a lot of frustration during your divorce process.
Small Law Firm vs. Large Law Firm vs. Independent Divorce Lawyer
Bigger is not always better. Each divorce case has different needs. In general, small law firms, large firms, and independent lawyers each offer different benefits and potential drawbacks.
An independent lawyer can typically focus more on your case and give you one-on-one attention. However, they may not have as many resources or connections as a larger firm. In many cases, small to medium-sized law firms are the "happy medium" for people.
Larger firms will usually have more resources as well as connections. The drawback is that you may not know the people who are working on your case, you will likely receive less attention, and in many cases, they are more expensive. Larger firms can be better suited for highly complex divorces.
Your Budget
Though your budget shouldn't be the only consideration, it is certainly an important one. It is best to know what you can afford and how your legal fees will affect your overall finances. If you cannot afford the cost of a traditional lawyer, some divorce lawyers offer alternate fee structures.
Additionally, some states have non-profits and/or government programs to help those that cannot afford to pay for legal representation during their divorce process.
Questions to Ask before Hiring a Divorce Lawyer
Asking potential family law attorneys specific questions can help you to weed out the lawyers that are not a good fit and focus on the ones who offer you the best opportunity for a favorable outcome in your divorce proceedings.
Once you have identified an attorney that you are interested in, it is recommended that you ask the following questions during the initial free consultation:
What Is Your Practice Area?
As mentioned in a previous section, knowing what area of law an attorney practices in is important. While their website may give you an idea of their focus, it is best to hear it directly from them.
If they do focus on other areas, ask your potential attorney how that can benefit you in your specific case. If you do not believe their experience in other areas of law is beneficial, it may be best to hire an attorney that spends all of their time and energy focused on family law.
What Is Your Fee Structure?
Lawyers do not all have the same fee structures. Some divorce lawyers prefer to charge a retainer fee in addition to an hourly rate. Others may only ask for a retainer upfront and subtract their fees from that amount until the fund is depleted or the job is completed.
There are countless ways that an attorney can invoice you. It is your job to understand what the terms of the contract are, how they will affect you, how much they expect you to spend, and when your attorney is expecting payment.
How Will You Communicate with Me?
If your attorney prefers to correspond with you via email but you prefer talking on the phone, it could create problems during the process. It is best to get a sense of how your attorney communicates and see if it fits your needs. Furthermore, it is best to ask if and/or how their communication will be billed.
What Do You Believe the Outcome of My Case Will Be?
No reputable divorce lawyer can tell you (without a doubt) what the outcome of your case will be. They can explain what they believe will be the outcome, but nothing is for sure until the divorce is either approved by a judge or a final ruling is made. Nonetheless, it's important to know what your attorney's vision is for important issues in your divorce such as alimony, support issues, and division of assets. Learn more about each below.
Alimony / Spousal Support
Spousal support and alimony law differs in each state. Regardless of whether you are seeking alimony or your spouse is, your divorce lawyer can inform you of potential liabilities as well as the feasibility of your plan.
Your attorney can provide you with potential "best case" scenarios as well as potential "worse case" scenarios based on the information you provide in your consultation.
Child Custody
In many cases, child custody issues are the most contentious parts of a divorce. our attorney must understand your position and your desires. If you do not feel like the solutions being offered are in your child's best interest or yours, then that attorney may not be the right one for you.
Division of Assets
Each state has different property laws that can affect the overall outcome of the division of assets. During your initial consultation, provide your attorney with a brief overview of your assets and current financial situation.
Though they can't tell you exactly how the assets will be split, they can discuss your odds for a favorable outcome as well as their level of confidence in helping you based on your specific set of circumstances.
Potential Red Flags
You should know what to look for in a divorce lawyer, what questions to ask, and what potential situations to avoid. Be aware of potential red flags during your research and interview process. Some of the most common signs that may show that a divorce attorney is not a good fit include:
Overly positive: Your lawyer should work to accomplish your goals and achieve a favorable outcome, but they should also provide you with realistic expectations.
Too aggressive: Your attorney is there to advocate for your best interest and desires. They should not seek to bully or seek an unfair advantage over a spouse. In some cases, this type of behavior can backfire in court.
Inexperienced: Every lawyer needs time to learn and perfect their craft. However, that does not mean that your divorce case should suffer as a result of inexperience.
Non-communicative: If you read reviews about a lack of communication and/or you observe it during the initial consultation, it may be best to move on from that attorney.
Can I Get a Divorce without a Lawyer?
In short, yes. You can get a divorce without an attorney. However, it is not usually recommended. This is true even if your divorce is uncontested.
If you decide to represent yourself in a case where both parties agree on all parameters of the divorce settlement, consider the risk of losing custody or large sums of money. Do you trust that your spouse has not hired an attorney without your knowledge? Remember that self-representation may be feasible, but it is still not typically recommended.
How Much Will a Divorce Lawyer Cost?
Divorce is not cheap. The overall cost of divorce in the U.S. is about $15,000. That includes the cost of filing fees, mediation, child custody evaluators, and legal representation. Your divorce lawyer will typically be your largest expenditure.
In general, divorce lawyers charge an upfront fee of $3k - $5k and an additional $300 - $500 per hour on top of that. Depending on your needs and the overall complexity of your case, costs can quickly add up and become financially overwhelming.
In case you are wondering, there are a few ways to save money on legal fees. One of the most effective methods of cost savings is to develop a cordial and working relationship with your spouse. This can result in creating a settlement agreement on your own or during mediation, which means that you will not have to worry about a drawn-out and more expensive divorce trial.
Additionally, you can save money on legal fees by hiring an unbundled attorney to take care of the more complex matters in your divorce case, while you handle the rest. Learn more about unbundled legal services below.
Save Money with an Unbundled Lawyer
Divorce can be expensive no matter how you slice it. However, with unbundled legal help, you can hire a divorce lawyer to help you with your case for as low as $500 - $1500.
You can hire an unbundled attorney to handle specific tasks, while you take care of everything else. This can result in saving thousands of dollars in upfront fees.
Not all cases are a good fit to be unbundled. If your divorce is more complex, our network of independent unbundled attorneys and small law firms offer affordable pricing for full representation.
Before you needlessly spend thousands in upfront fees, speak with an unbundled attorney and learn if your case is a good fit for unbundled legal services.